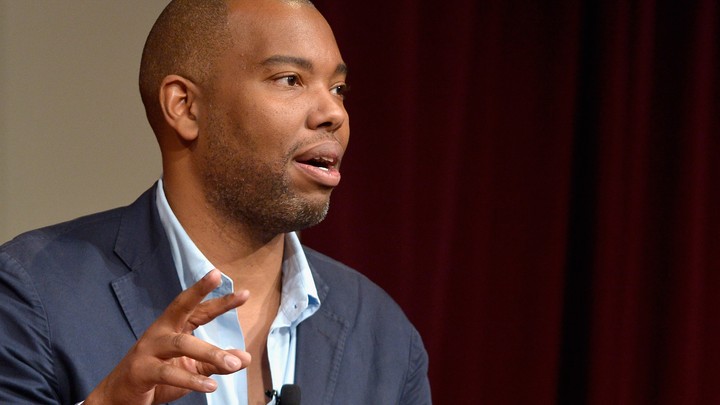 Today, we're welcoming a big new group of members to The Masthead. As many of you join us for the first time, I want to talk about community. The Masthead is The Atlantic's latest experiment in bringing readers together for discussion, but it isn't our first. If you've been reading us for a while, you've probably heard of the "Horde," the community of commenters Ta-Nehisi Coates built up on his Atlantic blog.
In his newest book, We Were Eight Years in Power, released yesterday, Coates calls the blog his "gym" and his commenters, his "trainers." It sharpened his mind, and got at least one commenter a job at The Atlantic. Today, we'll hear from two Horde regulars about the space Coates created, and how it provoked a kind of conversation you couldn't find anywhere else.  

HOW TO GET PEOPLE TALKING, TA-NEHISI COATES-STYLE  
Coates started the Horde in 2008, and continued blogging regularly until 2014. I talked to Andy Hall and James Elliott, two frequent commenters on Coates' blog, about what made the Horde uniquely powerful—and why it eventually stopped working.
"Talk to me like I'm stupid." Hall and Elliott both told me that, if Coates had a motto as the Horde's moderator, this would have been it. "He wasn't afraid of his own ignorance," Elliott said. "He recognized the blog was attracting a variety of people—and with a variety of people, he could do the original crowdsourcing. There were people who knew things he didn't know, and he wanted to know what they knew. So he asked." Coates led by example: This wasn't a place where you had to impress anyone or pretend to know things you didn't. Commenters were expected to ask questions.
Don't stick to one subject. The Horde wasn't all politics. Coates covered Dungeons and Dragons, comic books, and Biggie Smalls. With conversation regularly shifting from the Civil War to Spiderman to Trayvon Martin, Elliott said he felt like he was back in college, "gathered around the porch late at night, drinking a beer, just talking." When Coates started "open threads," opportunities for commenters to lead a free discussion, his following rejoiced. "Within minutes, the Horde began talking among themselves," Atlantic President Bob Cohn told Longreads. "He simply declared his comments thread open for business, and everyone flocked."
Build a community. Elliott felt like he knew the other commenters on the Horde personally, even though they'd never been in the same room. "When the blog fizzled out, I missed some of those usernames and the people behind them." At the height of the Horde, a core group of commenters engaged with the blog multiple times a day. Coates dubbed this group, "The Lost Battalion." "I spent way more time there than I should have," said Hall. "I was on and off of it all day, every day." Eventually, the commenters knew each other well enough to request opinions from particular people. They knew each other's hobbies, eccentricities, and most ardent convictions. Those virtual relationships kept them coming back.
Tell people they're smart. Coates asked both Hall and Elliott to write guest posts for the blog when they had particular expertise on the topic he wanted to explore. "Most of us know Horde centurion Erik Vanderhoff for his enthusiasm for guns," Coates wrote in an introduction to Elliot's guest post. (Vanderhoff was a pseudonym.) "His feelings regarding guns are not very common around these parts. Which is why I wanted to hear more from him." Coates publicly validated many of his commenters. After years of engaging Cynic, a commenter with an aptitude for history, Coates recommended him for a job at The Atlantic (Cynic, later revealed as Brandeis PhD student Yoni Appelbaum, is now The Atlantic's politics editor).
Steer clear of the echo chamber. This final criterion proved difficult, even for an expert moderator. As Coates became more well-known, writing about Trayvon Martin and publishing "The Case for Reparations," the Horde swelled with new commenters intent on arguing with Coates. "At some point, it became our community against the barbarians of the world," Elliott said. "People adopted a siege mentality." Elliott says the Horde's longtime conservative commenters began to feel "put upon." Once they started leaving, the conversation on the blog became more predictable.

HIGHLIGHTS FROM THE HORDE  
I asked Hall and Elliott to reflect on the Horde's best moments.
The Framing of the Civil War: "The one I recall the most vividly, and which I believe to be the most significant, was Coates's series on the Civil War, predicated around a fairly radical—but in retrospect pretty obvious—idea that the war was not the tragedy portrayed in the American mythos of brother against brother, but rather something to be celebrated as the liberation of a people from their chains. In retrospect, I see this series of posts as the genesis of the work for which Coates is so well-known now." –James Elliott  
Yesterday, Robert Zimmerman was kind enough to link this podcast on the Civil War, and the reasons soldiers, Union and Confederate, offered up for fighting. It's a good segment which I heartily recommend, especially for those of us in the Effete Liberal Book Club. That said, one thing struck me about the conversation, which inevitably comes through any time smart people gather to discuss the Civil War. The conceded common ground was the following—the Civil War was a tragedy.

I think that ground is generally accepted by almost everyone, and for good reasons. Six hundred thousand people died in the Civil War, a shocking figure which doesn't really capture the toll that this sort of violence took on the country at large. And yet when I think about the Civil War I don't feel sad at all. To be honest, I feel positively fucking giddy.

And I don't think I'm abnormal because of this. Twenty-two thousand people died in the Revolutionary War, and we celebrate that with hot dogs and hamburgers every year. I'm sure that while Jews feel fairly horrible that the Holocaust happened, very few of them consider the fighting it took in order to liberate the death camps, "tragic." The Holocaust is tragic. Ending the Holocaust is not. –Ta-Nehisi Coates, April 2011.
A Critique of Football and Chronic Traumatic Encephalopathy: "Coates was one of the first high-profile, non-sports writers to tackle CTE, the progressive, degenerative neurological disease now stalking football players and others in hard-contact sports. As always, he stared it clean in the face. It was an evolution in his thinking that the Horde witnessed in real time. The suicide of Junior Seau at age 43, just two years after his retirement from the NFL, was a breaking point for Coates. He went on to chronicle the growing public recognition that CTE was both real and widespread, but he did so with as much sadness as frustration for the league's ongoing denials and willing exploitation of its players." –Andy Hall
I was just listening to Chris Berman's response to Seau's death in which he said: "No one will ever know what happened on the football field that may have caused what happened today. We have no idea...."

I cut it off once Berman started discussing what Seau meant to a defense. I understand. That's his job. But listening to this made me ill. When Berman started in on tactics, I had that old feeling of Lost Causers discussing "tactics" and flanking at Petersburg and Shiloh.

I'm not here to dictate other people's morality. I'm certainly not here to call for banning of the risky activities of consenting adults. And my moral calculus is my own.  Surely it is a man's right to endanger his body, and just as it is my right to decline to watch. The actions of everyone in between are not my consideration. I'm out. –Ta-Nehisi Coates, May 2012
Coates Reflects on Fatherhood and Gendered Expectations: "One of the things that kept me returning to Coates was the feeling of kinship I had for him. We were raised in the same pop cultural era, and his casual invocation of '80s and '90s-era geekdom made me feel welcome. I also discovered Coates just as I was becoming a father for the first time. I felt a kinship with respect to his writings on fatherhood—how it intertwines with maleness and society's expectations. His piece "Why I Am Against Daddy Days" resonated." –James Elliott        
Our first year in New York we lived off of roughly $30,000. I was 25 and contributed roughly $1,000 to that sum. Our son was one. I had no prospects as a writer. My wife had a definable skill, which was in demand. Cooking and taking care of the boy were about all I brought to the relationship. If I couldn't do that, why was I there? Taking care of a kid is what you're supposed to do when you're a father.

I felt a lot of things in those days—lonely, broke, sometimes frustrated. But what I didn't feel in my allegedly hyper-macho black community was stigmatized. And I don't think my dad felt that way either. If anything, I felt like I got a lot more credit than I deserved. I'd put the boy in the stroller, head down Flatbush, and a cheering section would damn near break out. The only people I felt stigmatized by were old black women, who were certain I was about to either direct the stroller into a cloud of influenza or the path of an oncoming train. –Ta-Nehisi Coates, December 2013

TODAY'S WRAP UP
Question of the day: Where do you find a sense of community? What makes you keep coming back?
Your feedback: If you're just joining us, here's the drill. We want to know what you think of our project. Every day, we'll ask you to take a 10-second survey and rate our email. Here's the survey.
What's coming: Tomorrow we'll discuss what the response to the 2010 earthquake in Haiti means for efforts in Puerto Rico today.
What we're thinking about: The (soon-to-be-released) cover of The Atlantic's November issue. Later this week, I'll talk to Atlantic Creative Director David Somerville about how he chose it.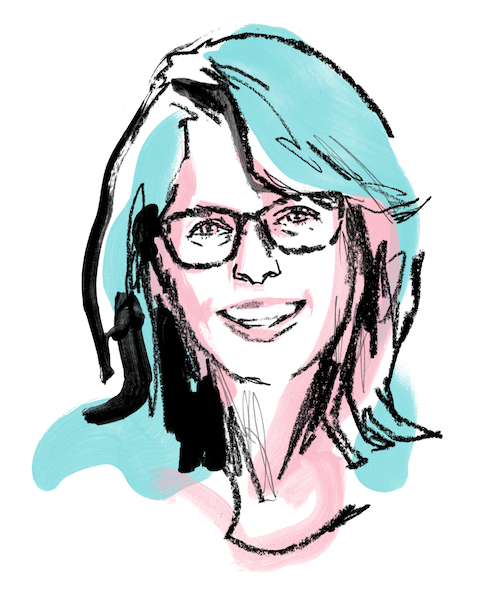 Caroline Kitchener
ASSOCIATE EDITOR,
MASTHEAD
We want to hear what you think about this article. Submit a letter to the editor or write to letters@theatlantic.com.