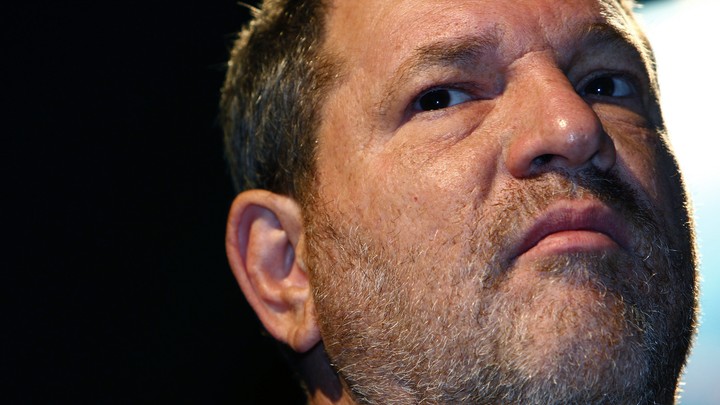 Since The New York Times broke the Harvey Weinstein story less than two weeks ago, 48 women and counting have accused Weinstein of sexual assault or harassment. There has been a lot of reporting on what these allegations mean for Weinstein's company, the old boys' network, and the millions of women worldwide who feel newly empowered to speak up and say #MeToo. Today, I tackle a piece of the story I haven't read much about: the role of human resources in sexual harassment cases. Then I'll step back and provide some recent historical context for the Weinstein allegations.

HR AND HARVEY WEINSTEIN
I talked to two experts on gender discrimination in the workplace about The Weinstein Company and how HR departments handle reports of sexual harassment.
A recent story by Ronan Farrow in the New Yorker contained allegations from multiple women stating Harvey Weinstein repeatedly solicited them for sex. According to the New Yorker's account, Emily Nestor, a temporary desk assistant at The Weinstein Company, met with the company's human resources department. As soon as she sat down, they told her that nothing she said would remain confidential: As a rule, Farrow's account suggests, they reported everything to Weinstein, the company's CEO.
The human resources department at The Weinstein Company was "a place where you went to when you didn't want anything to get done," one former employee said. "That was common knowledge across the board. Because everything funneled back to Harvey."
Title VII of the 1964 Civil Rights Law made it illegal for companies to discriminate against employees on the basis of sex. Within a decade, courts held that this law gave employees—in practice, mostly women—the power to sue employers for sexual harassment. In response, companies realized they needed a line of defense.
"HR's job is to keep their employer out of court," said Frank Dobbin, a sociology professor at Harvard who specializes in organizations and inequality. "They work for management. They are not an independent committee of the judiciary." A complaint against a top executive essentially paralyzes the human resources department. "If the CEO harasses someone, there is nothing you can do—because the CEO represents the firm." Although many of the actresses Weinstein allegedly harassed and assaulted weren't yet employees of The Weinstein Company—and so couldn't go to HR even if they wanted to—Weinstein's behavior is a textbook example of the type of workplace harassment that many HR departments chronically fail to address.
Today, the vast majority of American companies encourage employees to report sexual harassment to human resources. But between 40 and 50 percent of employees who file discrimination claims say they subsequently faced retaliation from their employer. Many eventually leave their jobs. Employees who report sexual harassment to HR likely expect that their harassers will be fired, or at least severely punished. But that rarely happens.
More and more HR departments are moving toward "mandatory arbitration" for all discrimination claims, which mandates that all disputes be resolved in-house, through a conciliation process. In these cases, arbitration is about finding "a compromise which will be agreeable to both sides," Dobbin said. Employees who consent to mandatory arbitration when they start working at a company are not permitted to take their claims to court.
"This means you often end up working with the same manager who harassed you before—only now you've filed a complaint and embarrassed him in front of HR. Often people don't complain because they know what is going to happen," said Dobbin.
Federal studies suggest that people who don't report instances of sexual harassment in the workplace end up happier—and more successful—than those who do. "They have better jobs," said Dobbin. "They're better off from an economic perspective, from a mental health perspective."
Some HR departments do far more than others to protect victims of harassment. Many espouse a firm code of ethics and work to achieve some measure of independence from leadership, particularly if executives are involved in something illegal. "If you work in the HR department for a company that is allowing this kind of behavior, I would suggest you look for a new job," Kim Dawson, director of employee experience at the HR tech company in Austin, Texas, told the Society for Human Resource Management.
Leanne Son Hing, psychology professor at the University of Guelph, says differences between HR departments stem from the values and attitudes of the company's leadership. "You can have organizations with great policies on the books about sexual harassment, but they're not enforced. So people know that if you complain, very little is likely to happen. If the person doing the harassing is the leader, that is going to set the tone for the rest of the organization."
The power and status HR departments wield within their organizations also varies. Size is important. One HR representative in a cubicle will clearly have less influence than a fifty-person HR team that populates an entire floor.
But even at a large company that invests heavily in HR, Dobbins says the division can be viewed within the U.S. as a "low-prestige department." "In Japan, it's very different. People from HR end up being CEOs—that never happens in the United States." Because HR representatives in the U.S. often have less sway than they do in other countries, they can "feel like they need to generally satisfy the top executives."
Dobbin said he frequently hears of HR representatives who face consequences for protecting an employee accused of sexual harassment. But the consequences are seldom severe. If a case goes wrong—attracting media attention and embarrassing the company—an HR representative might be asked to leave. But it probably won't be hard for him to find another job. "If you do badly in an HR job, you wouldn't necessarily not be hired by the next employer. Employers don't give bad references to HR representatives because they don't want to be sued by them."
Even if The Weinstein Company's HR department had the best possible sexual harassment policies and grievance procedures, it's unlikely it could have stopped the harassment rampant within the organization. "To think one HR department could have been the solution really oversimplifies the problem," Son Hing said. But it would have been a start.

A RECENT HISTORY OF SEXUAL HARASSMENT AND POWERFUL MEN
The Harvey Weinstein scandal may feel like a turning point in the fight to de-stigmatize sexual assault and harassment. But there have seemed to be many such turning points in recent decades. I've put together a timeline of prominent sexual harassment cases since Anita Hill brought the issue into the national spotlight.

TODAY'S WRAP UP
Question of the day: Do the Weinstein allegations represent a "turning point?" Read feminist author Jessica Valenti's take on that question, here. We'd love to hear yours.
Your feedback: We love your feedback, keep it coming. Fill out this quick survey about this email.
What's coming: Tomorrow, Matt will open a debate about gun control. We'll want your comments, so get ready.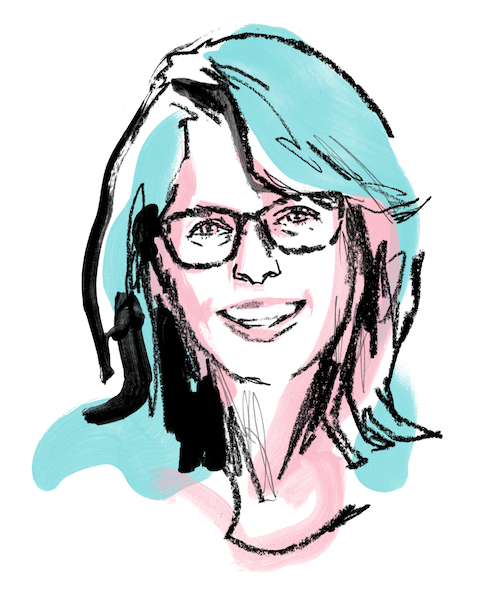 Caroline Kitchener
ASSOCIATE EDITOR,
MASTHEAD
We want to hear what you think about this article. Submit a letter to the editor or write to letters@theatlantic.com.