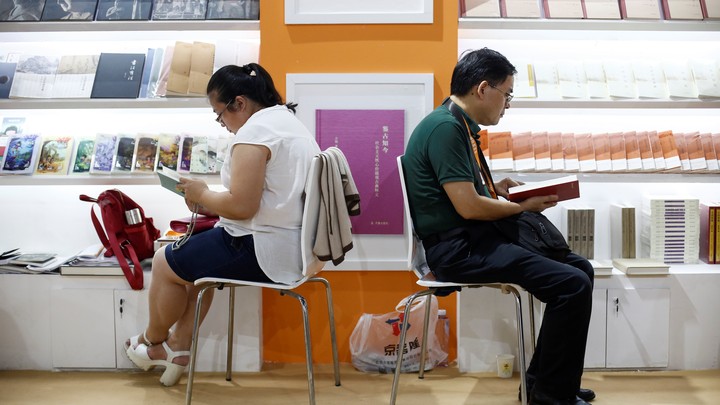 Today is all about experiments in generating new ideas. First, The Atlantic's Andrew McGill will give you a sneak preview of some tools he's built to bring serendipity into the magazine. Then we'll dip our toes into the waters of literary matchmaking. We'll give you a profile of one of our readers, and ask a few members to take their best shot at giving him his next great read.

Our next conference call: Join us Monday, October 16, at 1 pm ET, for a live interview with Derek Thompson, author of Hit Makers. He'll talk about his latest Atlantic cover story on X, Google's moonshot factory, and take your questions. Register here to get dial-in details for the call. If you can't make it, a transcript and recording will be available afterward.

AN APP TO ENCOURAGE CHANCE ENCOUNTERS
Andrew, one of the brains behind-the-scenes at The Masthead, has a pet project. I asked him to share it with you. Here's what he wrote.
I'm fascinated by serendipity, that magical moment where the unexpected happens and your brain takes flight. Many of my best ideas come from these random intersections—a chance conversation with a colleague, or an article that brings an old question to mind.
True serendipity is rare! But I believe it can be encouraged.
At The Atlantic, we're taking a stab at fostering randomness using Slack, our workplace chatroom. Every day, a bot randomly quizzes a few staffers about what they're working on. In the afternoon, it posts a little digest. I love seeing it pop up—and "SerendipityBot" has fostered more than a few collaborations. Here's an example:
Our next idea involves you. We're prototyping a Chrome and Firefox browser extension that previews a new piece of Atlantic journalism every time you open a new tab or window. Fittingly, it's called "Serendipity." We built it to be simple and subtle—you can click or cycle through stories if you'd like, but it won't stand in the way of your day.
Since I've installed it, it's actually become my primary way to keep up with The Atlantic. And it's given me a bit more of that productive randomness I've been looking for.
If it sounds like your thing, please do give it a try! You can download it at www.theatlantic.com/serendipity. I'd love your feedback—let know what you think at andrew@theatlantic.com.
—Andrew McGill

THE MASTHEAD COMMUNITY BRINGS YOU: LONGREADS MATCHMAKER
As part of our ongoing experiment in bringing together the Atlantic community, we're trying something new. We're calling it: Longreads Matchmaker. We asked one curious member, Matt W., to tell us a little bit about himself. And we've asked a few volunteers to recommend stories he might like to read. (Next week, he'll pick his favorite.) In the process, we hope you learn a little bit about some of our members—and get a few great reading suggestions.
To get a reader profile of Matt W., I asked him a few questions.
Where do you live, and what do you do most days?
I'm a 40-year-old divorcee with kids. I live in San Diego and work as an electrical engineer supporting government-funded plasma physics research.
What are the best things you've read recently?
I recently read and liked Yuval Harari's Sapiens and Homo Deus. I really liked this Vox article about the U.S. Department of Energy because of its focus on policy and infrastructure details. I also enjoyed this Atlantic article on REI's business practices and this other Atlantic article on exculpatory evidence. I read Graeme Wood's recent articles on Richard Spencer and ISIS. Anything by Ta-Nehisi Coates. For something a bit more off the beaten track, here's a recent article I enjoyed by Emily Short on moral decision making in interactive fiction. I also like to read about economics, evolutionary biology, and changing American religious demography. (I was raised Evangelical, currently atheist.)
What's a story that you're interested in but haven't had time for recently, or a theme or topic you just don't know enough about?
There was a Hepatitis A outbreak in San Diego recently, in part caused by lack of sanitation around places that homeless people gather. I'm curious about homelessness, how municipalities around the world deal with it, and the risks and problems of homelessness for municipalities. I'd be interested in technical articles that deal with public health, infrastructure, or local economics around this issue.
How much time do you have for reading new things in a given week?
I probably read the news for at least 10–20 hours a week.
Where else do you get good reading material?
I frequent an online forum for a popular videogame site based in the U.K. The forum has an "Other Topics" sub-forum for discussion of pop culture and politics. The discussions there are typically erudite, thoughtful, and because the site is international, offer a wider perspective than many other forums. The forums there also effectively moderate abuse and trolling, but sensibly allow swearing, colorful language, and frank discussion.

RECOMMENDATION NO. 1: GIVING MATT WHAT HE ASKED FOR
Member Pamela has two ideas for our volunteer.
On the theme of housing and homelessness, there are two relatively recent pieces that, read together, illuminate some of the underlying issues driving evictions and displacement. Obviously homelessness has many causes, but these issues point to important structural reasons why homelessness isn't going away and may even get worse if current trends continue.
On one hand, on a national policy level, Matt Desmond's article in the New York Times Magazine makes a compelling case for some of the unintended consequences of the mortgage interest rate deduction, a policy that has received little analysis but deserves more consideration for how it contributes to the affordability gap in housing stock, while also making wealth accumulation nearly impossible for wide swaths of the population. (Many lower income-people spend 50 percent or more of their income just on rent).
Then, on a case study level, Michael Greenberg's longform piece in the New York Review of Books on the New York City housing crisis is revealing. It dissects how even a city with ostensibly progressive housing policies—New York has thousands of rent-stabilized apartments and is committed to providing shelter to all residents—is actually working against itself in its efforts to increase the number of affordable rental units. As the piece shows, the strategies the New York City government is using to generate more housing for lower-income families end up creating an oversupply of mid-to-high income-level units and do little to meet its intended goal of helping poorer individuals.
Read together, these pieces demonstrate the need to radically rethink how we are approaching housing policy in this country, particularly how we use the tax code, at both a national and local level.
RECOMMENDATION NO. 2: GOING DEEP ON AN INTEREST
Marty is a like mind.
Matt and I have a lot in common. I am a retired physicist who worked in the oil and gas exploration industry. I have also just started reading Sapiens.
Since you are clearly interested in the origins of humanity, you might want to consider civilization's potential demise. Peter Brannen's long article in The Guardian deals with how global warming creates that prospect. Here is a brief sample:
"Lizards will be fine, birds will be fine," [Purdue professor Matthew] Huber said, noting that life has thrived in hotter climates than even the most catastrophic projections for anthropogenic global warming. This is one reason to suspect that the collapse of civilization might come long before we reach a proper biological mass extinction. Life has endured conditions that would be unthinkable for a highly networked global society partitioned by political borders. Of course we're understandably concerned about the fate of civilization and Huber says that, mass extinction or not, it's our tenuous reliance on an aging and inadequate infrastructure, perhaps, most ominously, on power grids, coupled with the limits of human physiology that may well bring down our world.
I followed up by reading Huber's fascinating paper about how the stress induced by climate change could shorten the duration of human life. I think he will find both interesting and rather scary. I know I did.
RECOMMENDATION NO. 3: THE SYNTHESIS
Ed looked at the whole package and suggested something unexpected.
Matt W. appears, from the information given, to show an interest in elucidating the "evidence" or drivers of human nature—and their "outcomes" from a uniquely scientific mindset, involving experimental and experiential observation.
I see those interests of his not just on a macro level—in Harari's writing, the haphazard infrastructure approach by the Department of Energy, and moral "game theory" in fiction writing—but also the micro level—for instance, what leads an individual to become a beacon of the "alt-right."
Something I believe would interest Matt is the following story of a "genius" scientist who went, personally and professionally, in non-traditional directions. It is "The Grandfather of Alt-Science," by Daniel Engber in Five Thirty Eight. Its subject follows directions that resonate with part of the scientific community and America at large—though not the "mainstream."
Which will be the winner? Come back next week to find out.

TODAY'S WRAP UP
Question of the day: Want to play along? Email us, and let us know if you're interested in taking part in the next round of Longreads Matchmaker.

What we're thinking about: Debates. What subjects would you like to see debated? Write back and send us your ideas.
Coming soon: Monday, October 16, at 1 pm ET, Caroline interviews Derek Thompson live on a conference call with Masthead members. Register here to receive dial-in details.
Your feedback: Take just a moment to let us know how we're doing. Take the survey here.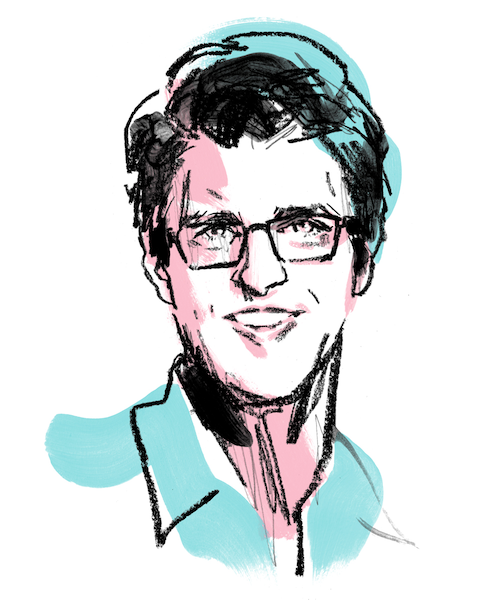 Matt Peterson
EDITOR, MASTHEAD
We want to hear what you think about this article. Submit a letter to the editor or write to letters@theatlantic.com.
Matt Peterson
is the editor of The Masthead, the membership program at
The Atlantic
.