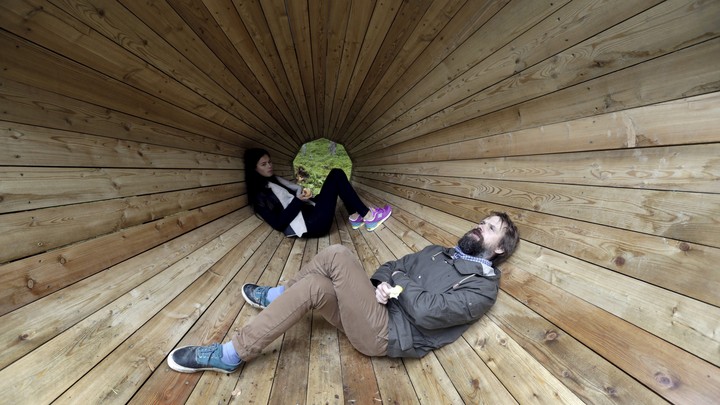 Today, we continue two ongoing member-to-member conversations—one on gun control, another on what to read. Then Atlantic photo editor Alan Taylor responds to one member's question in photographs. We're celebrating the unique Atlantic community you're building here. Thanks for being a part of it.  

VOTE IN OUR MASTHEAD DEBATE ON GUN CONTROL
Last week, we shared Justin Robinson's argument in favor of self-defense. Many of you responded with thoughtful rebuttals, and Justin has agreed to respond to the best ones in writing. As the next step in this debate, it's your turn to choose which you find most persuasive. Follow this link, read the rebuttals, and vote on the ones you'd like Justin to respond to. We can't publish all of your excellent submissions, so we narrowed this list down to a selection that represents a diverse range of positions.

LONGREADS MATCHMAKER: ROUND TWO
We loved reading members' longreads recommendations for Matt W. two weeks ago, so we thought we'd try this again. I asked member Sarah O.—who reads more than anyone I know, 50 hours a week!—to tell us a little bit about herself. Then we asked three other members to give Sarah a few reading recommendations. Our executive editor, Matt Thompson, also weighed in. We hope their responses give you a few good ideas, too.  
Where do you live? And what do you do most days? I live in Wilmington, Massachusetts, about 10 miles north of Boston. I have a disabling pain in the left side of my brain, so I don't work. Instead I read all day, with breaks for exercise, filling out forms, doctor visits—that sort of thing.
What are the best things you've read recently? The best thing I've finished lately is Animal Wise by Virginia Morrell. My favorite novel that I've read recently is Everyone Brave is Forgiven by Chris Cleave, though it's pretty savage. The Magician's Assistant by Ann Patchett is less so.
What's a story that you're interested in but haven't had time for recently, or a theme or topic you just don't know enough about? Why is there so much violence in Chicago? Does anybody know? I read once about all the various strategies for slowing it down—like giving out stipends for not using guns in a particular week—which worked until the money ran out. Another subject I love to read about is animals—humans finding more and more evidence that animals have way more intelligence than we give them credit for.
How much time do you have for reading new things in a given week? I probably read 50-60 hours a week.
Where else do you get good reading material? I'm not on Twitter myself but I can read tweets in my browser, and over time I've figured out who links to good articles. I've gotten an amazing amount of good material that way, reading articles from newspapers all over the country. I also read the New York trifecta: The New York Times, New York Magazine and The New Yorker (and The New York Review of Books when I find a link). Also The Guardian and Vox.

RECOMMENDATION NO. 1: EXPLORING A FOREIGN CITY
Member Madeleine finds a parallel story overseas.
As a recent transplant to Kansas from Chicago, I wanted to take a crack at the Chicago question. I couldn't come up with one definitive piece to answer that, though. So, instead, I thought Sarah might be interested in reading George Packer's deep dive into another place that politicians similarly used as a dog whistle for race, or foreigners, or poverty: the Paris suburbs, or banlieues.
The banlieues came up a lot after the Charlie Hebdo shootings in January 2015, and again after the November 2015 attacks in Paris, because several attackers had ties to the suburbs. The banlieues deal with a lot of the same structural inequalities that can be seen in Chicago's South and West Sides, from a transit system that largely excludes them to a legacy of poorly maintained, unsafe housing projects. But the French case was particularly interesting to me as an American because it's harder to pin down issues like systemic racism or religious discrimination, as the French government does not collect statistics on race or religion. I loved this piece because it's a fascinating mix of the familiar—recognizable patterns of disenfranchisement and violence in cities, and the (to me) foreign—policies and circumstances that make the case of the banlieues different from cities where I've lived. I hope you'll like it, too.
RECOMMENDATION NO. 2: A BOOK REVIEW
Member Rachel suggests a piece that may inspire further reading.   
Sarah mentioned that she reads the New York Review of Books when she come across a link. That made me remember a moving and detailed review published there a couple of years ago of books on the topic of cognition and emotion in animals. So here's a link to the idyllic days of 2015, and an article by Tim Flannery called "The Amazing Inner Lives of Animals." He summarizes and reflects on two studies of animal behavior that make very strong claims about the complexity of thought, feeling, and sociality observed in the lives of elephants, dolphins, whales, and wolves. The best book reviews inspire us to read unforgettable books, and it's worth noting that Flannery also finds an opportunity to name-drop a couple of canonical nature writers—Barry Lopez and Peter Matthiessen—offering even more starting points for further reading.
RECOMMENDATION NO. 3: DIVING INTO A COMMON INTEREST
Member Robert is a fellow animal-lover.
I'm a big animal fan myself, and have read a lot of great animal-related stuff over the last year or so. The long-form highlight that comes to mind is "The Lions of Los Angeles," which details the relationship between humans and big cats in a place you wouldn't expect them to interact. The writer develops the lions' characters, which brings a refreshing element of animal individuality to the piece. This New York Times dive into the social (and romantic!) lives of blue-footed boobies in the Galapagos Islands brings a similar respect to the complex nature of animal society. I'll close out with another New York Times article with a different focus. Rather than animal-human or animal-animal interface, this writer examines the physiological push and pull that have made weasels and their relatives into the adorable murder-machines that they are.
RECOMMENDATION NO. 4: ANSWERING SARAH'S QUESTION
Atlantic executive editor Matt Thompson suggests a few pieces on violence in Chicago.

The two stories that taught me most about the violence in Chicago aren't "long reads," exactly, but they take about as much time to finish as a robust magazine piece. The first is a two-part radio series from This American Life, "Harper High School." It begins with the first day of school at Harper High, where 29 students had been shot the year before. The TAL reporters spent a full semester at this school, and they came back with an anthology of stories that present an incredibly vivid picture of what went into that violence, what its consequences were, and the overwhelming efforts of parents, students, social workers, cops, and school administrators to end it. We learn what a modern gang is and how it works in the lives of students and their communities. We discover how a 15-year-old kid gets a gun, where he keeps it, and what compels him to use it. Despite all these lessons, though, this is a deeply human story —and humanizing—story, filled with vibrant, curious, and funny people living the weird, rich lives that people do.

Alex Kotlowitz, one of the most gifted reporters and storytellers working in journalism, was part of the team that reported "Harper High School." He's a longtime Chicagoan, and much of his reporting focuses on education, children, poverty, and violence in the city. My second recommendation was also produced by Alex: a PBS Frontline documentary called "The Interrupters." This doc focuses on a group of "Violence Interrupters" working in Chicago, bringing public health tactics to bear on trying to curtail the epidemic of violence in the city's roughest neighborhoods. It makes for a wonderful pairing with "Harper High," because it's focused more squarely on one promising—if grueling—solution to the problem of violence. And it's every bit as compelling a story: the film's protagonist, a former gangbanger named Sister Ameena, is just a deeply fascinating person.

EXPLORING CHICAGO IN PHOTOS
I told Atlantic senior photo editor Alan Taylor that Sarah wanted to know more about the violence that has long rattled the city of Chicago. To help us understand what's going on there, Alan recommended a few photo essays by photojournalists he admires.  
When a photojournalist covers scenes of violence and the aftermath, their strength as professionals is put to the test. When they excel at their job and consistently shine a bright light on a terrible problem, only to and find that little changes, it can be heartbreaking. In Chicago, photojournalists continue to tell the stories of the victims of gang-related gun violence, the survivors, and those who are fighting back. They walk a fine line, showing us enough of a scene to draw one's attention, to make a story personal, to make it real for the viewer, to make the story hit home.
Photographer Alex Wroblewski covered the violence in Chicago on and off throughout 2014, capturing many dramatic and moving images. In an interview, Wroblewski said that shootings happened so often in Chicago that people became numb to it, and he was drawn to the story. "It was something I didn't want to ignore, something I wanted to understand," he said. Last year was the deadliest year in Chicago in two decades: 751 murders, 3,500 shooting incidents, and 4,300 shooting victims.
When reading about statistics and numbers of victims, the individual impacts can often be lost. That's why this photo essay by E. Jason Wambsgans is so powerful, and deservedly won the 2017 Pulitzer Prize for Feature Photography. He follows young Tavon Tanner, age 11, who had been shot while playing on his porch several months earlier. Tavon is about to go into surgery to finally have the bullet removed. One person, one boy, one family. One story photographed skillfully and with empathy. This is how you tell the story of an epidemic of violence and its devastating impact—one difficult story at a time.
—Alan Taylor, Atlantic senior photo editor
Alan also compiled a few photos that have moved him personally.

TODAY'S WRAP UP
Question of the day: It's Friday! What are you planning to read this weekend?
Your Feedback: Let us know how we're doing. Take this survey about today's email.
What's Coming: Monday, at 1 pm ET, we'll talk to Linda Kinstler about her feature on Germany's attempts to regulate Facebook. You can register for the call here.
What we're thinking about: It's The Atlantic's birthday on November 1! We're turning 160. We'd love to hear from readers who share November 1 as a birthday (even if you're younger than 160). Let us know, and we may include you in Wednesday's issue of the Masthead.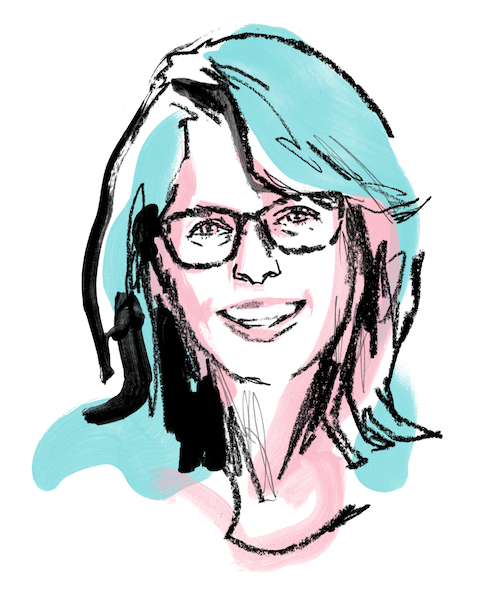 Caroline Kitchener
ASSOCIATE EDITOR,
MASTHEAD
We want to hear what you think about this article. Submit a letter to the editor or write to letters@theatlantic.com.