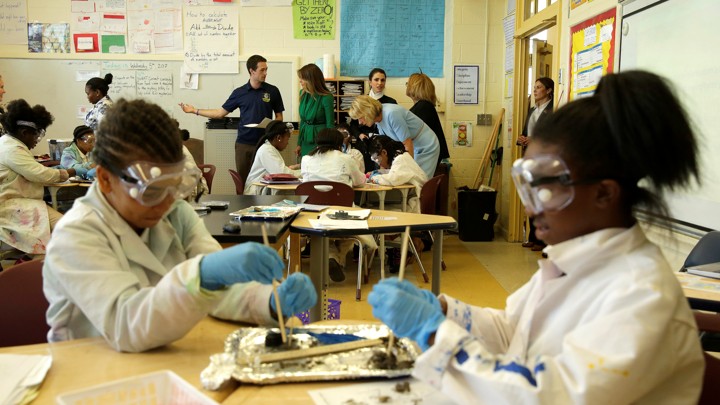 In your replies yesterday, several of you mentioned wanting to read more about Rob Meyer's trip to the Arctic. His story in the October issue of The Atlantic is now online. Do give it a read. Also, one of the most gorgeous, illuminating pieces of writing to appear in the magazine in the last year was from Rob's editor, Ross Andersen, about a father-son effort to protect Arctic permafrost by bringing back the woolly mammoth. If you haven't seen that story, take a journey to Pleistocene Park.
Now we leave the Arctic for a place that's probably a little more familiar: school. Today I'll share my conversation with Erika Christakis, a prominent defender of public education. Then we'll dive into the history of how this whole notion of public schools got started.
To access this story, become a member
Sign up for our brand-new membership program, The Masthead, and you'll not only receive exclusive content you can't find anywhere else—you'll also help fund a sustainable future for journalism.
We want to hear what you think about this article. Submit a letter to the editor or write to letters@theatlantic.com.