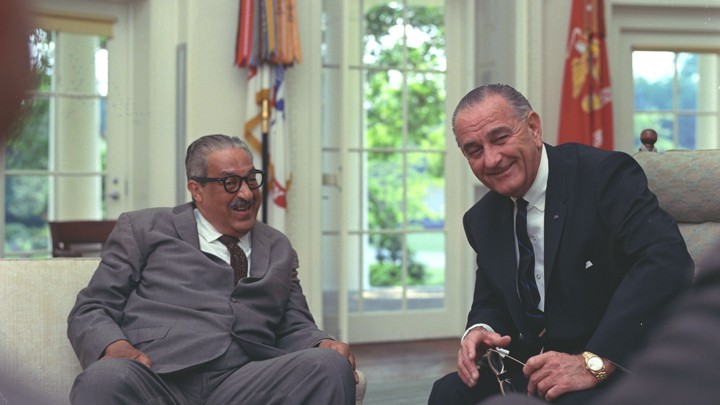 August 30, 2017 marked the 50 year anniversary of Thurgood Marshall's confirmation to the Supreme Court. To celebrate the legacy of our first African-American Supreme Court justice, staff writer Matt Ford takes us back to the moment of Marshall's confirmation.
Thurgood Marshall's confirmation process was a national embarrassment. Mississippi's James Eastland asked Marshall during his confirmation hearing if he was "prejudiced against the white people of the South." North Carolina's Sam Ervin warned that the civil-rights icon was a "constitutional iconoclast" unfit for the high court. Strom Thurmond, South Carolina's archetypal segregationist, tried to humiliate Marshall by asking him arcane legal trivia. When Marshall admitted he couldn't name the committee members who drafted the Fourteenth Amendment from memory, Thurmond called him a "stupid guy" on the Senate floor.
To access this story, become a member
Sign up for our brand-new membership program, The Masthead, and you'll not only receive exclusive content you can't find anywhere else—you'll also help fund a sustainable future for journalism.
We want to hear what you think about this article. Submit a letter to the editor or write to letters@theatlantic.com.
Matt Ford
is a former associate editor at
The Atlantic
.