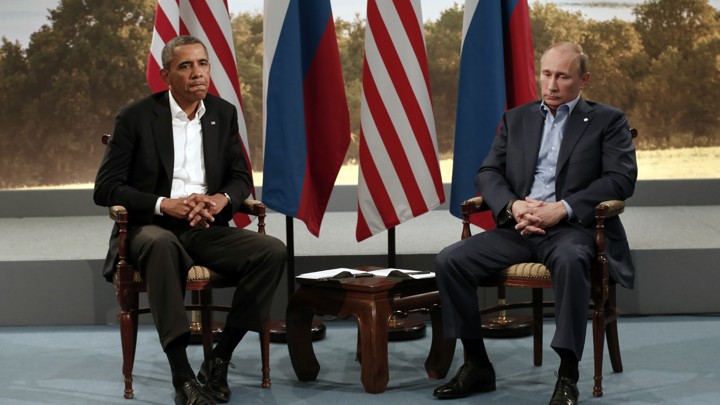 Miscommunications have been at the heart of the past several years of geopolitical tensions, well before Donald Trump's tweets. Today, I'll relay you my findings from conversations this week about missteps between the U.S. and Russia that started under Presidents Barack Obama and Dmitry Medvedev, and look at how the communication problem is playing out in North Korea.
Coming up Monday, Oct. 2, we'll be talking to David Frum on a live conference call with Masthead members. Frum, a former speechwriter for George W. Bush, has been chronicling a conservative view of the Trump administration.
Register here for the call with David Frum.
Reply and send me your questions for him.
Obama Misjudged Putin
"I think that there was a fundamental misassessment of what Medvedev's reign in Russia meant for Russia, and what Putin's intentions were," said Sam Vinograd, who served on the U.S. National Security Council in the Obama administration. That misreading "partially explains how we ended up where we are today with Russia," said Vinograd, who was speaking at the Washington Ideas Forum, an annual conference presented by The Atlantic. The U.S. saw that moment, when Putin stepped down as required by the constitution, as a halting step toward a more democratic Russia.
To access this story, become a member
Sign up for our brand-new membership program, The Masthead, and you'll not only receive exclusive content you can't find anywhere else—you'll also help fund a sustainable future for journalism.
We want to hear what you think about this article. Submit a letter to the editor or write to letters@theatlantic.com.
Matt Peterson
is the editor of The Masthead, the membership program at
The Atlantic
.