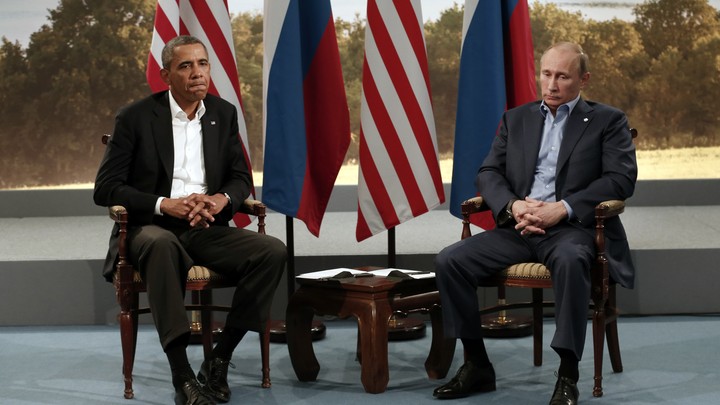 Miscommunications have been at the heart of the past several years of geopolitical tensions, well before Donald Trump's tweets. Today, I'll relay you my findings from conversations this week about missteps between the U.S. and Russia that started under Presidents Barack Obama and Dmitry Medvedev, and look at how the communication problem is playing out in North Korea.

Coming up Monday, Oct. 2, we'll be talking to David Frum on a live conference call with Masthead members. Frum, a former speechwriter for George W. Bush, has been chronicling a conservative view of the Trump administration.
Register here for the call with David Frum.
Reply and send me your questions for him.
Obama Misjudged Putin
"I think that there was a fundamental misassessment of what Medvedev's reign in Russia meant for Russia, and what Putin's intentions were," said Sam Vinograd, who served on the U.S. National Security Council in the Obama administration. That misreading "partially explains how we ended up where we are today with Russia," said Vinograd, who was speaking at the Washington Ideas Forum, an annual conference presented by The Atlantic. The U.S. saw that moment, when Putin stepped down as required by the constitution, as a halting step toward a more democratic Russia.
In fact, Putin had the opposite idea in mind. Stepping down "was an experiment for Putin to see if he can pass the baton securely," Julia Ioffe, an Atlantic staff writer who has covered Russia for years, told me Monday on our Masthead conference call. Putin wanted to see "if he would be guaranteed safety, and the use of all the wealth and luxury he's accumulated, and if the successor can steer Russia in a way that is acceptable to him." The experiment failed. Under President Obama and Secretary of State Hillary Clinton, the U.S. engaged closely with Medvedev and pushed for a "reset" in relations with Russia. Washington criticized the conduct of Russian elections, and persuaded the Medvedev government not to veto a U.N. Security Council resolution that authorized the Western intervention in Libya. The death of Libyan dictator Muammar Ghaddafi had a major impact on Putin, who watched a video of his death on repeat, Ioffe said. Now, she explained, there is "only one way that Vladimir Putin would leave the Kremlin, and that is in a coffin."   
That misunderstanding reached a public apex in Obama's famous 2012 hot-mic incident, when he explained to Medvedev with tape recorders rolling that the American president had to wait until after an election to make an accommodation for the Russians. "I will transmit this information to Vladimir," Medvedev told Obama, making it clear that the man who held the title of Russian president was not, in fact, the leader of Russia.
Kim and Trump are Trying to Read Each Other
Now add the Trump presidency into the mix. There is no sign it understands Russia any better than its predecessor—the Trump Organization failed to enter the Russian hotel business, where many others succeeded—but the bigger problem at the moment is North Korea. Pyongyang is famously hard to read. The consensus among defense analysts is that Kim Jong Un is a rational actor, but nobody knows for sure what the American government wants. U.S. National Security Adviser H.R. McMaster made waves recently when he suggested that the Kim regime can't be deterred with nuclear weapons. If the Trump administration believes that Kim is on a suicide mission, they also believe he wouldn't be rational after all.
But, amid confusing messages from Washington, the North Koreans are likely trying to figure out if the U.S. is rational. Vinograd said she tries to put herself in the shoes of Korean intelligence analysts. "If you're North Korea, you're probably wondering, 'How many rockets can I launch?" she asked. "'How much closer can I get to putting a heavier nuclear payload on an ICBM before Donald Trump actually does something?'"
The North Koreans are clearly trying to puzzle this out. In recent weeks, they've allowed in major Western media organizations—the New Yorker and the Wall Street Journal were invited to take rare reporting trips, and their reporters were both asked who really holds the reins of power in Washington. (A New York Times journalist tweeted recently that they, too, are reporting from Pyongyang.) Meanwhile, as the Washington Post reported, the North Koreans are reaching out to conservative think tank analysts in the U.S. to try to get a better read on the Trump administration.  
What Happens When Putin and Kim Cross Paths
Given the confusion, a serious danger is that Putin will try to insert himself between the U.S. and North Korea. There are already signs that this is happening, with reports that Russia is selling fuel to North Korea. If Putin gets involved in a big way, having a clear read on his intentions will be critical, said Ioffe. "The outward-facing Putin talks about the need for diplomacy," she said. But that is a facade. Behind the scenes, he will work to aggravate the problem, as he has done in Syria and Iran, in order to make himself indispensable to the solution.
For those following along at home, here's at least one comforting fact. Vladimir Putin's Twitter account is pretty boring. And Kim Jong Un doesn't even have one.

Did you miss my conversation with Julia Ioffe?

Today's Wrap Up
Question of the day: For those following along with Washington Ideas, what did you learn?
Your feedback: Good, bad, or ugly, this whole project depends on your feedback. Let us know how we're doing by taking our survey.
What's coming: Tomorrow, Caroline will talk about the rapidly changing restaurant industry with Michael Lastoria, the founder of &pizza.
What we're thinking about: We're scheduling the next round of conference calls with Atlantic wrIters and editors. We'll have Jeff Goldberg coming up soon. Who else would you like to hear from?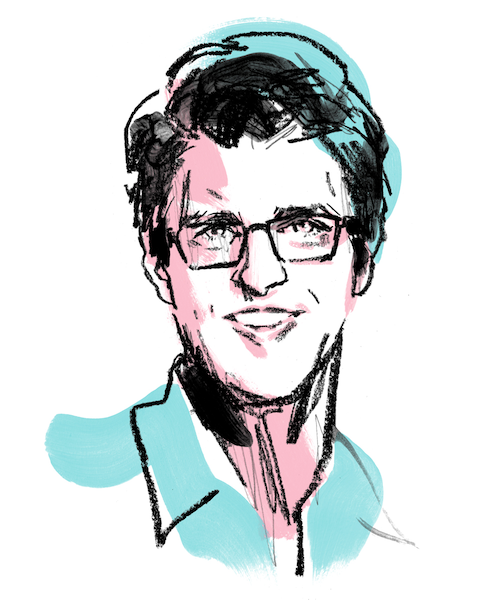 Matt Peterson
EDITOR, MASTHEAD
We want to hear what you think about this article. Submit a letter to the editor or write to letters@theatlantic.com.
Matt Peterson
is the editor of The Masthead, the membership program at
The Atlantic
.