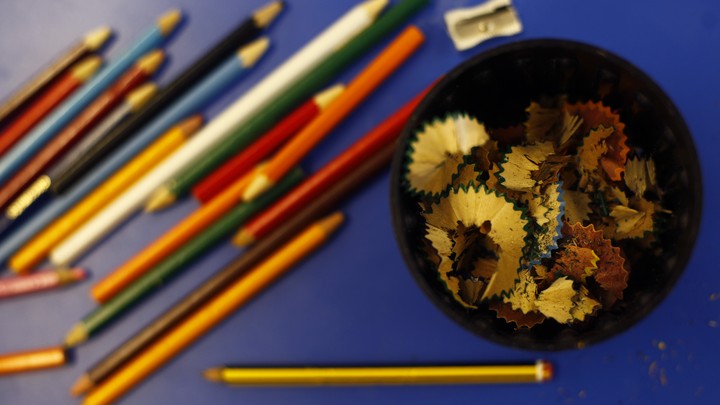 Today, we've got a lengthy update for you running through a ton of responses to a lot of very good questions. I'll recap our conference call with longtime Atlantic correspondent James Fallows. And we turn to your answers to Caroline's note last week about the value and history of public schools. We'll respond to a reader who's looking for policy solutions to teacher pensions, and we'll share a few of your thoughts about your own experiences with both private and public schools.

JAMES FALLOWS EXPLAINS THE WORLD
Jim joined us Monday for a wide-ranging conference call about the Trump presidency, China, and Jim's plans to cover Europe for The Atlantic. I've distilled three of the biggest lessons into bullets for you here. You can also download the transcript from the call and listen to the recording.
For a veteran observer of the presidency, Trump is a "discontinuity." This week, the anniversary of Sept. 11 came as the nation was recovering from major natural disasters. Times like this, Jim said, are "both moments of obligation and opportunity for a president to be the voice of the entire country." But Trump finds it difficult "to do the part of the job that I think has come naturally to most of its previous incumbents." The idea of being the voice of a nation "just does not mesh with any part of his personality or his mental or emotional makeup." Jim, who was President Carter's chief speechwriter, watches Trump's words closely. When a person becomes president, "every single thing that he says or does or signals… has significance beyond his own personal whim." But Trump cannot get out of reality-TV mode. "In Donald Trump's case, there's been almost nothing he said that to me fits into the canon of presidential rhetoric."
The U.S.-China relationship is not being managed well. Jim's December 2016 cover story described growing political repression in China that could lead it to become a major U.S. adversary again. Members wanted to know how the story had changed since Trump's inauguration. "The fundamentals of the long drama of U.S.–Chinese interaction have not fundamentally changed with Donald Trump in office," Jim responded. But where he was expecting a "chess-game-like approach" from a Hillary Clinton administration, the Trump administration does not have a clear strategy devised by experienced China hands. As a result, China has realized it can play Trump. "We saw in the early meeting of Xi Jinping and Donald Trump at Mar-a-Lago that Trump seemed to switch from China as the menace to China as a friend and Xi Jinping doing his best." And as the U.S. loses focus in Asia—by withdrawing from the Trans-Pacific Partnership, for instance—China has "expanded to fill the vacuum." The U.S. Defense Department, under Secretary James Mattis, is helping to stabilize the relationship. But that's not sustainable, Jim explained. "I respect Mattis. I've known him for a long time, but you don't really want the Defense Department in general leading U.S. foreign policy."
"Everything important that's happening in the world is happening in some form or another in Europe right now." We caught Jim just before he heads to London to take up his new post as The Atlantic's Europe editor, and readers wanted to know what's on his mind as he makes the move. He answered that having lived in Europe in the 1970s, he wants to see "what parts of the European model and ideal seemed to be gaining strength, which of them are seeming to be under strain from the economic and technological tensions of this moment and the ethnic changes that have been so important in American history." The big technology firms driving social change are mostly American—Jim mentioned Google, Facebook, and Twitter—which means Europeans don't necessarily buy into the values they represent. His question is whether Europeans collectively are taking on "a new mission to become a more distinct model of a societal future, given the changes in the U.S. right now."
We'll have Jim back soon to tell us how it's going in London.

PRIVATE SCHOOLS CAN ALSO PLAY AN IMPORTANT ROLE
Our note on public schools gave a perspective that Bill, a member, saw as unfairly criticizing private schools. He came to their defense.
"Why the bias against private schools? I am a product of a Catholic school in Camden, New Jersey. I went to a Catholic high school and college and have since spent my entire career in private education. Yes, there are private schools that have a disproportionate percentage of wealthy parents. But that is not the case in many private schools—especially faith-based ones. In a number of schools in which I have worked, more than half—and in some cases all students—were receiving financial aid. Private schools take in students who are lost in the administrative bureaucracy of public education, who are subjected to mediocre or ineffective teachers in many large urban districts, and who have been subjected to excessive 'teaching to the test' rather than an education that prepares them to succeed in college and life."
Bill's response reminded me of an article from earlier this year by Emily DeRuy. She wrote about Secretary of Education Betsy DeVos's personal commitment to a private religious school in her hometown of Grand Rapids, Michigan. Here's an excerpt.   
In Grand Rapids, Betsy DeVos focused much of her attention on the Potter's House, an ethnically diverse K-12 Christian school, where DeVos and her husband have contributed hundreds of thousands of dollars and countless volunteer hours…
John Booy, the superintendent of the school, has been with Potter's House since its beginning as a tiny volunteer-run operation... Booy insisted DeVos wants to create a system in which all families are empowered. "Monopolies don't reform themselves," he argued. His own schools are racially diverse and more than half of the students are low-income. Over the years, he said, DeVos and her husband have mentored students, inviting them over for Christmas parties and even helping parents and guardians find jobs or stable housing. Over Chinese checkers or other board games, DeVos would help students strategize about how to get to college, he said. Potter's House was where she and her husband began to understand and appreciate the struggles some children face, Booy said. "I think that had a really big impact on them."
Like DeVos, Booy grew up in the Grand Rapids area in the Christian Reformed faith, and attended Calvin College. He began his career teaching at a local public elementary school. "I did love teaching for the Grand Rapids Public Schools," he said, but Potter's House was an attempt to create a "family school," to serve vulnerable kids who attended local schools that weren't able to provide some of the wraparound services they needed to succeed academically. It was also, Booy said, an attempt to give families who hadn't had the option before the ability to choose a private, religious education, a desire he shares with DeVos.
Here's the rest of that story.

YOU ASKED: HOW CAN PUBLIC SCHOOLS DEAL WITH PENSION COSTS?
Caroline's note last week about the value of public schools elicited a lot of responses. One member, Samantha, wanted to know how much of an issue legacy costs, such as pensions and infrastructure, are imposing on urban schools. She asked whether these costs are making it difficult to increase teacher pay or make other spending changes, and if so, whether there are any solutions. For an answer, we reached out to Mikhail Zinshteyn. He wrote about the scale of the pension problem last year: "States are short nearly $500 billion in what they promised teachers. For every dollar governments pay toward teacher pension plans, only 30 cents go toward actual benefits for today's workers... The remaining 70 cents must be used to pay for the pension promises that weren't paid for in prior years."
Here's what he said this week about whether that's a problem that needs to be fixed.
It's dicey. What happens locally is often out of sync with more national trends. For example, while student enrollment is growing across the country, in some large districts, there's a sharp drop in students (like in Los Angeles Unified). A decline in students means less revenue for the district, which means less money to address legacy costs.
There have been some efforts to tweak the pension promises of new teachers, but in states like California and Illinois where state courts have historically ruled against changing pension promises to retirees, you won't see much of a dent in repaying pension obligations because you can't alter the promises to current employees. (To be sure, California's top court may rule that promises to pensioners can be changed.)
As for solutions, some experts would say we should restructure pensions to look like 401(k)s or hybrid accounts. Critics say all that does is shift the obligation of pension promises from the public to the teacher. Others would urge states to be more honest by investing more in pension obligations and stop making rosy market predictions that are undercut by smaller actual performance.  
None of that, by the way, changes the current heap of cash states owe their pension funds. Any change would just alter future patterns for incoming teachers—unless courts rule plans affecting current or retired workers can be altered.
Pensions are also structured to be a sort of labor management tool. "What is the obligation to someone who comes to teach school for two or three years and then leaves?" asked Keith Brainard, the research director for the National Association of State Retirement Administrators, in an interview last year. He said that many school districts "have decided that it's better to push more of the retirement benefit to teachers who are going to stay longer who provide a sense of longevity and loyalty to the profession and to the school district rather than to reward those who just leave after a few years."
—Mikhail Zinshteyn covers higher education issues in California for the news outlet EdSource.

DO PUBLIC SCHOOLS SUCCEED IN PRACTICING DIVERSITY AS THEIR MISSION?
Caroline asked this question last week. The responses had a clear theme. As Erika Christakis wrote in the magazine, "nearly three-quarters of parents rate their own child's school highly; it's other people's schools they worry about." Here are a few of your responses, lightly edited for style.
Margaret: "My kids' public schools certainly succeeded in their diversity goals. They attended the largest, most diverse high school in Virginia, [where] students come from 80 countries and speak more than 60 languages. My kids, now 21 and 24 years old, feel comfortable anywhere and land on their feet socially with anyone. Having a racially and economically diverse peer group gave them a cost-free enhanced education in life."
Robert: "My wife and I live in Rhode Island, in one of its top school districts, in a town full of upper middle class professionals (doctors, lawyers) as well as some more wealthy people. My daughter just started kindergarten at a truly top notch public school. In many ways we feel fortunate to be able to send our daughters to great schools, and many people want to live in our town because of their great schools. In fact, one of our doctor friends just moved down the road from Providence, to avoid the kind of decision you mention in your e-mail [about sending children to local public schools or private schools outside the community]. At the end of the day, our decision to live here, while beneficial to us, reinforces the gap in district funding and quality that exists. I am the product of public schools, and feel pride in my daughter's wonderful school. However, if folks like me continue to make real estate decisions based on the quality of school districts, I wonder if we aren't really contributing to the problem just as much as wealthy parents who choose private school."
Erik: "I'm intrigued by the idea of public schools as the incubators of citizenship, yet I wonder how this traditional mission is reflected in the current era's apparent lack of civility. Is there a link between political polarization and education? If the answer is yes, what could it be? Have schools lost their traditional compass in striving to reach academic benchmarks?"
Murray: "Diversity has become such as politically correct buzzword. It's bureaucratic and quite frankly a bit demeaning. Our kids all went to public schools in Flagstaff, Arizona, and did well and went to great colleges. I credit our work as parents and our kids' aptitude, and not the system so much. I believe it was Jefferson who advocated public education for the purpose of educating responsible citizens in a free society. My sense, when I see the way students are behaving on college campuses in shouting down people whose viewpoints they don't agree with, is that our school system has forgotten that purpose. I also find myself increasingly disagreeing with the political sentiments of many of the teachers in my grandkids' colleges and public schools. Maybe I'm just getting older and cranky."

TODAY'S WRAP UP
Question of the day: What perspectives are we, as journalists based in Washington, D.C., missing?   
What's coming: Tomorrow, Caroline profiles a new generation of protest artists.
Your feedback: We forgot to include a survey link in yesterday's email—thank you to everyone who wrote to us anyway. You can always reply directly to our emails. We read everything you write back, so please keep it up. Here's today's survey (for real this time).
What we're thinking about: One theme of your responses to yesterday's note about covering Trump: you'd like to hear more about the administration, and less about the man.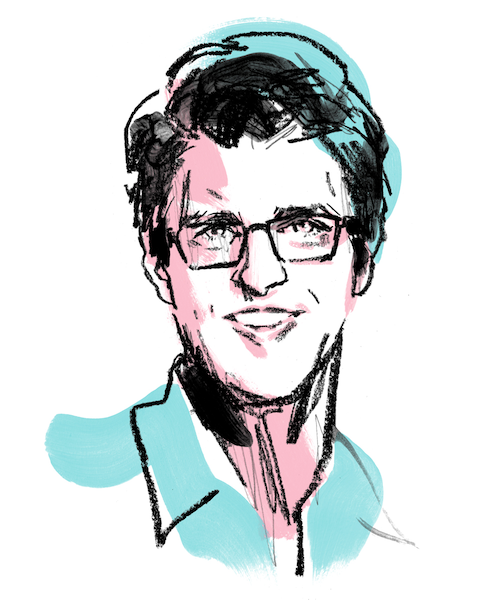 Matt Peterson
EDITOR, THE MASTHEAD
We want to hear what you think about this article. Submit a letter to the editor or write to letters@theatlantic.com.
Matt Peterson
is the editor of The Masthead, the membership program at
The Atlantic
.