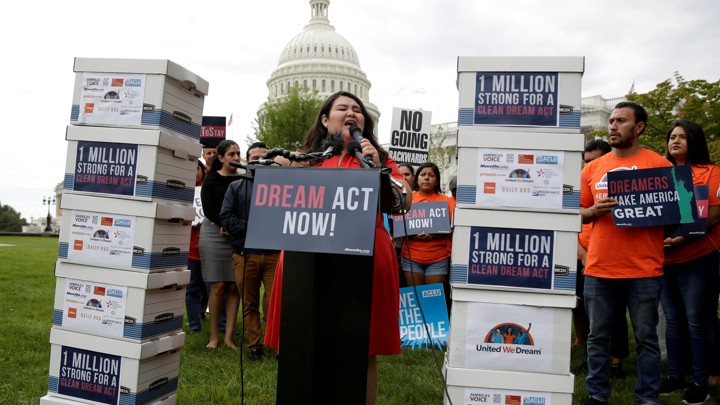 Even before the politics of DACA brought immigration back into the headlines, we started working on something special for you. For The Masthead's first exclusive feature, Uri Friedman reports on how one country, Germany, saw the politics of immigration all but disappear, even as hundreds of thousands of refugees arrived in the country. We'll present an excerpt of his longer story here—go and read it on our website. To wrap up, we'll bring our immigration discussion back to the United States. I talked to Dreamer Joel Sati about the tendency to characterize DACA recipients as good, deserving immigrants—and how that narrative affects undocumented immigrants who don't qualify for the program.
***
To access this story, become a member
Sign up for our brand-new membership program, The Masthead, and you'll not only receive exclusive content you can't find anywhere else—you'll also help fund a sustainable future for journalism.
We want to hear what you think about this article. Submit a letter to the editor or write to letters@theatlantic.com.