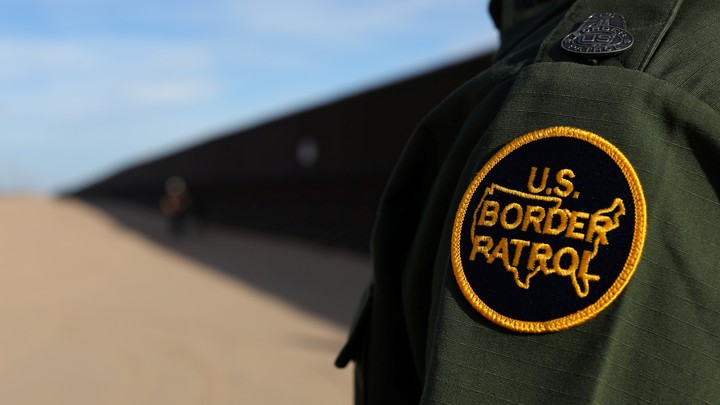 Earlier this month, Evelyn, a Masthead member who lives in the Rio Grande Valley, wrote to me with a story idea. She'd met unauthorized young immigrants who'd been accepted to prestigious colleges and universities, but didn't attend because they couldn't pass the border patrol checkpoints that stop every car driving out of South Texas. The federal government's changing plans for undocumented young people has left many in the area in "purgatory," she said.
With Evelyn's help, I tracked down and interviewed some locals. I wanted to know how these students approach college from our country's perimeter—and how their calculus has changed since the Trump administration announced its intention in September to terminate Deferred Action for Childhood Arrivals, or DACA.

LIFE IN 4,872 SQUARE MILES
Maria Ibarra Rodriguez knew she couldn't go to Purdue University, but she applied anyway.  She wanted to study tornadoes—to improve systems for early detection—and she'd heard Purdue had one of the best meteorology programs in the country. When she got in, Maria showed her acceptance letter to one of her high school teachers. "Whatever happens," she remembers the teacher saying, "I want you to frame that letter."
Maria grew up in the Rio Grande Valley, 10 miles north of the U.S.-Mexico border. Her family is undocumented, and arrived in the United States from Mexico when Maria was 8 years old. Until she became eligible for DACA in 2012, two years after she applied to college, Maria did not leave the four counties that make up the Rio Grande Valley. Within the boundaries set by internal Border Patrol checkpoints in South Texas, she had exactly one college to choose from: the University of Texas, Rio Grande Valley, the only university in the area.
"I had to deny offers to my top three choice colleges," Rodriguez said. "That's when I started to understand what it means to be an undocumented immigrant in this country. Particularly in the border regions, you don't have the same freedoms as other students in the United States."
Immigration Controls Aren't Just at the Border
Border patrol checkpoint in Laredo, Texas (GAO).
There are three roads that lead out of the Rio Grande Valley: Highway 281 and Highway 77 to the north, Interstate 35 to the east. Anywhere between two and 100 miles from the border in each direction, a patrol booth straddles the road. "There's a sign that tells you how many undocumented immigrants have been detained at each checkpoint," Rodriguez said. Immigration officials typically ask to see documentation of travelers' citizenship status.
Map of the Rio Grande Valley; boxes are checkpoints at Falfurrias and Sarita.
Interior checkpoints have been used since the 1920s, when the U.S. Border Patrol was established. In the late 1970s, the Supreme Court ruled it constitutional to stop cars on public highways leading to and from the U.S.-Mexico border. Advocates of stronger border controls in the region have long argued that these checkpoints serve a critical function. "If we could stop illegal immigration at the border, then we wouldn't need the secondary checkpoints," said George Rodriguez, a conservative blogger based in South Texas. But we can't. The protection at the border is not enough."
DACA Changed Kids' College Dreams
In 2012, President Obama implemented DACA, granting temporary protection to many undocumented immigrants who came to the United States as children. Before that, unauthorized high school seniors in the Rio Grande Valley faced a difficult decision: attend school outside the region and risk discovery at a checkpoint, or go to the University of Texas, Rio Grande Valley, ranked 598th on Forbes' 2017 list of top colleges.  
"DACA was a game-changer," said Irma Munoz, chief operating office of IDEA Public Schools, a network of K-12 public schools concentrated in high-poverty areas of Texas. "Before DACA, the vast majority of our undocumented students went to UT-RGV. Kids were afraid that they wouldn't be able to get through the checkpoints—and even if they did, they were afraid they'd never be able to come home."
As an undocumented high school student in a border town, pre-DACA, Abraham Diaz also applied to colleges beyond the checkpoints. Like Rodriguez, he got into his first choice—UT San Antonio. "At first, I was really excited. But then it kicked in: I'd be leaving behind so much," Diaz said. "When I walk across the stage at graduation, my parents won't be able to cheer for me. Maybe I'll never be able to come back to the Rio Grande Valley. Maybe I'll never see them again."
Like Rodriguez, Diaz chose to stay in the Valley and go to UT-RGV, a school with approximately 950 undocumented students—more than any other college in Texas. But many undocumented students also decided to risk leaving. They would evade the checkpoints, hiking across tough terrain toward San Antonio, where they can board a bus or a plane (Throughout the Rio Grande Valley, airport immigration officers ask for proof of residence or citizenship for domestic flights). While this happened far more frequently before DACA, many students who don't qualify for the program still resort to these kinds of measures, according to Munoz.
On their way out of the Valley, unauthorized students from IDEA public schools have been detained by Border Patrol. "This is how much the kids want it," Munoz said. Occasionally, the trip around the checkpoints can be fatal. Between 2009 and today, 572 bodies have been found in the area immediately surrounding the Falfurrias checkpoint, 70 miles north of the border, according to Urbino Martinez, the Falfurrias sheriff. Immigration advocates say these were likely undocumented immigrants, suffering from heat and exhaustion, attempting to elude Border Patrol.
How DACA Changed the Calculus in the Rio Grande Valley
An estimated 65,000 undocumented students graduate from U.S. high schools every year, and no state or federal law prohibits those students from attending college. (A few states' public schools reject students without legal documentation.) For students without DACA—some are ineligible or can't afford the $495 application fee—the largest hurdle in the college application process is usually financial aid. Undocumented students generally aren't eligible for need-based aid or other scholarships, and most states require unauthorized students to pay out-of-state tuition at state colleges and universities.
Finances factored heavily into Maria Rodriguez's decision to apply to so many colleges outside of the Valley—she thought additional acceptance letters might help her negotiate a better financial aid package. "I wanted to put myself in the best position possible,"  she said. Maria is now a graduate student at Carnegie Mellon University, studying public policy and management. As a DACA recipient, she is now eligible for aid from states and from colleges.
Students Are in Limbo, Along with DACA
Jeff Sessions speaks at a news conference to address DACA (Yuri Gripas/Reuters).
When Attorney General Jeff Sessions announced that the Trump administration would end DACA in 2018, some in South Texas rejoiced. George Rodriguez believes DACA is particularly problematic for U.S. citizens in the Rio Grande Valley. "The border counties in South Texas are so poor because the border has never been secured. People take for granted that they can come and go legally. My parents, grandparents, have always been in competition with Mexicans who are working for lesser wages, bringing in cheaper goods."
Since DACA began in 2012, security in the border regions has tightened. In June 2014, then-Texas Governor Rick Perry instituted an $18-million-a-month effort to bolster security in the border regions. Maria says she can't go to the supermarket or a restaurant without seeing an officer who might check her documents.
Immigration activists worry that the end of DACA will make it even harder than it once was for unauthorized students to get an education. "Our kids will end up paying the price" said Munoz.
When he ordered an end to the DACA program in early September and asked Congress to step in, Trump assured DACA recipients they had "nothing to worry about" for the next six months. A few days after the announcement, border patrol officers began detaining DACA-recipients at the Falfurrias checkpoint, according to immigration attorney Elba Rocha.
"All the talented students from the Rio Grande Valley who want to study outside in other schools will now, once again, be limited," said Abraham Diaz, now an activist advocating for Dreamers and other undocumented immigrants. "I knew that I was capable of these things—that I could do more than go to our local university. I was already taking classes at community colleges. I thought, 'I'm smart enough to get into these top schools.' I wanted to know for sure."

TODAY'S WRAP UP
Question of the day: Are there stories from your own community that you'd like us to report on? Tell us about them.
Your feedback: What did you think of this email? Take 10 seconds (really, 10 seconds!), and fill out our survey.
What's coming: Matt has been talking to policymakers who were involved in welfare reform, the last major effort to convert a major federal program into block grants. Tomorrow, he walks us through what that history means for today's fight about health care.
What we're thinking about: We're excited to finally meet some of you in person at the Washington Ideas Forum tomorrow. If you're around, please don't be shy—find us, and say hello.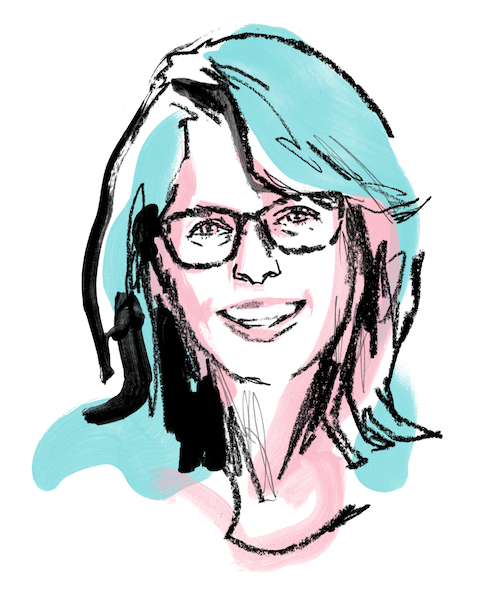 Caroline Kitchener
ASSOCIATE EDITOR,
THE MASTHEAD
We want to hear what you think about this article. Submit a letter to the editor or write to letters@theatlantic.com.