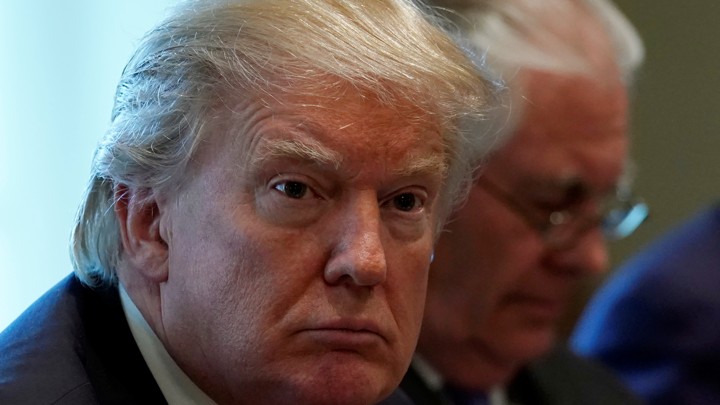 When you signed up to join The Masthead, I asked what question was at the top of your mind. For a lot of you, there was one simple answer: President Donald Trump. You asked everything from "Will he be impeached?" to "Will he start a nuclear war?" But for others, the 45th president of the United States is the last thing you want to hear about. "You have kept my head above the swirling waters of Trumpness," wrote one reader. As your editors, this is our dilemma. How do we cover a subject that matters deeply to many of you, but which—journalists will be the first to admit—has sucked up a lot of the news oxygen. Today, I'll walk through some of our coverage so that you can tell us: Where should we focus? Which aspects of the Trump administration merit further coverage, and which have been overplayed?
To access this story, become a member
Sign up for our brand-new membership program, The Masthead, and you'll not only receive exclusive content you can't find anywhere else—you'll also help fund a sustainable future for journalism.
We want to hear what you think about this article. Submit a letter to the editor or write to letters@theatlantic.com.
Matt Peterson
is the editor of The Masthead, the membership program at
The Atlantic
.