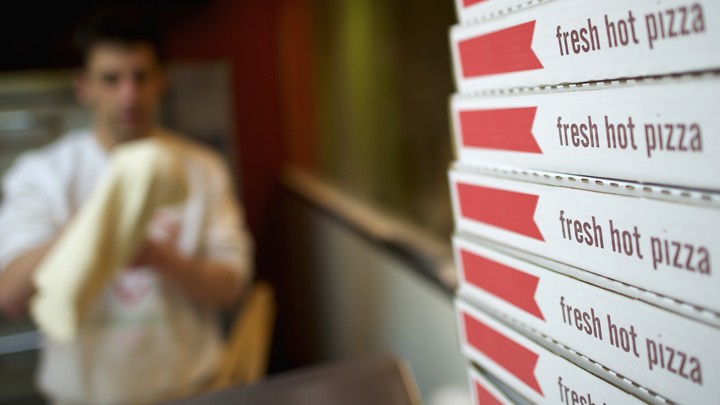 When Michael Lastoria, founder of the restaurant chain &pizza, opens his 23rd location next week in New York, he'll give a few customers the chance to claim a year's worth of free pizza—if they get a tattoo of an ampersand, his company's logo. He's confident he'll get takers. His employees have been signing up for tattoos for years. He's not, he insists, "some insane dictator," who wants to stamp his image on others. He thinks he's tapped into a new way young people relate to food, one that's rooted in our desire to find ourselves in what we eat. I talked to Lastoria at the Washington Ideas Forum this week about his company and the "Chipotlification" of the fast food industry.
Join me Monday, October 2, at 1 p.m. ET for a conference call with Atlantic senior editor David Frum. We'll talk about his notes on the Trump administration so far, and take your questions.
To access this story, become a member
Sign up for our brand-new membership program, The Masthead, and you'll not only receive exclusive content you can't find anywhere else—you'll also help fund a sustainable future for journalism.
We want to hear what you think about this article. Submit a letter to the editor or write to letters@theatlantic.com.