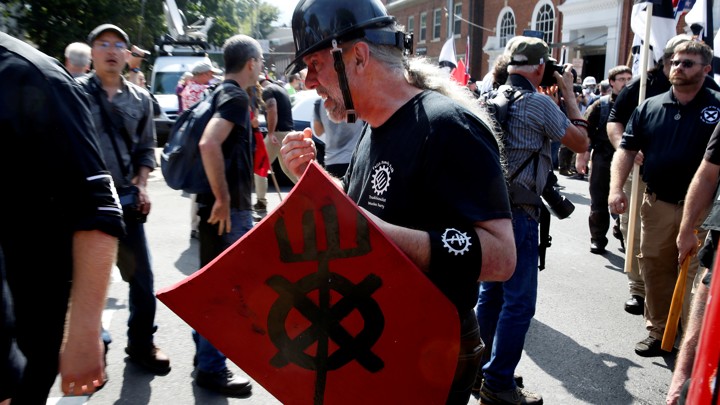 Arno Michaelis became a white supremacist on a summer night in a deserted parking lot, drinking beer, listening to his friend's Walkman. "There was this point in the song when the guitar faded and people started shouting, 'Heil, Heil.' It made the hair on the back of my neck stand up. In that moment I was like, 'Wow, I am a warrior, and I have been waiting all my life for this moment.'"
After his friend played him that song—"Heil the New Dawn" by Skrewdriver, a skinhead punk rock band—Michaelis, then 17, went home and listened to the entire album. As a disgruntled teen walking around suburban Milwaukee in a studded leather jacket, he identified with the ethos behind the music, which for him was "about breaking things and pissing people off." Michaelis described himself as one of the poorest kids in a well-to-do neighborhood, who couldn't afford to go to karate classes with his friends, so he identified with the skinheads in the band.
To access this story, become a member
Sign up for our brand-new membership program, The Masthead, and you'll not only receive exclusive content you can't find anywhere else—you'll also help fund a sustainable future for journalism.
We want to hear what you think about this article. Submit a letter to the editor or write to letters@theatlantic.com.