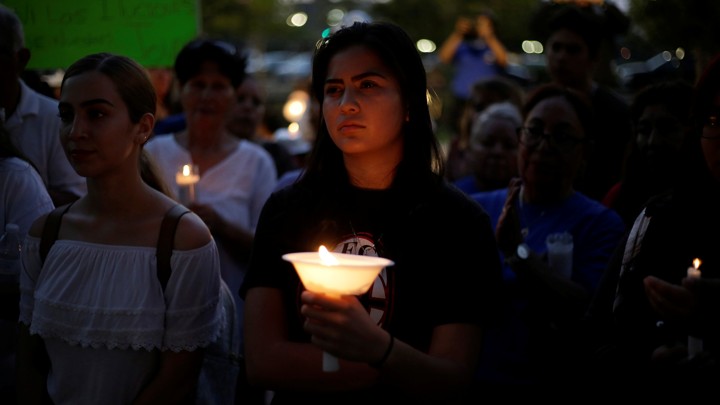 As the debate around unauthorized immigration has intensified over the past year, Masthead member Victor has started to worry. Here's what Victor shared with us:
Dear Masthead,
I am an immigrant from India, coming up on 30 years in this country. I have been a citizen for 10 years. The last year has been eye-opening. I have always felt like a foreigner, both due to my looks and my accent. But I have recently started to worry that the majority of the U.S. does not like people like me. We used to talk about the U.S. being a "country of immigrants"—now the first thing people think of when you say "immigrant" is "illegal immigrant."
After reading about the Indian immigrant who was murdered in Olathe, Kansas, I am worried. Now that the rhetoric is turned up to 11, and many people think the presence of "illegals" is the main thing keeping wages low for working class citizens without college degrees, how many people feel negatively towards immigrants? Is this shift from "nation of immigrants" to "illegal immigrants" reversible? For the first time in my life, I am actually working on having an exit strategy.
To access this story, become a member
Sign up for our brand-new membership program, The Masthead, and you'll not only receive exclusive content you can't find anywhere else—you'll also help fund a sustainable future for journalism.
We want to hear what you think about this article. Submit a letter to the editor or write to letters@theatlantic.com.