In This Issue
Ukraine defiant: George Packer, Anne Applebaum, and Franklin Foer on democracy's front lines. Plus the myopia generation, the Benin bronzes' contested return, Ian McEwan's anti-memoir, cursive's demise, redshirting boys, John Roberts v. the Voting Rights Act, the GOP's extremist history, and more.
Cover Stories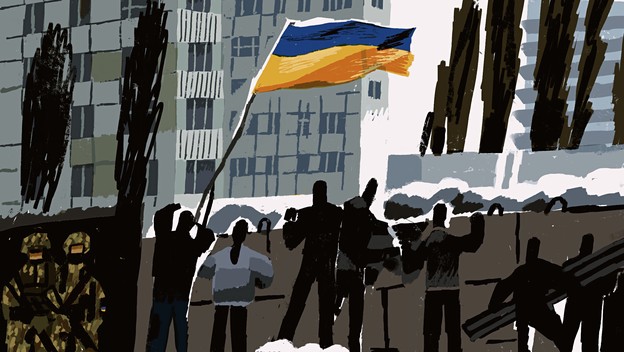 "You cannot just remain silent, you cannot remain still. You have to do something."
A band of Belarusians is resisting the threat of a neo-Soviet empire by taking up arms in Ukraine.

The Ukrainian journalist Sergii Leshchenko has a nose for a story and a knack for being in the right place at the right time. I wanted to see the war through his eyes.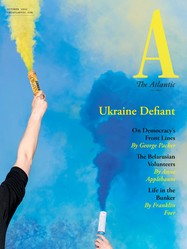 Get the digital edition of this issue.
Subscribers can access PDF versions of every issue in The Atlantic archive. When you subscribe, you'll not only enjoy all of The Atlantic's writing, past and present; you'll also be supporting a bright future for our journalism.
Features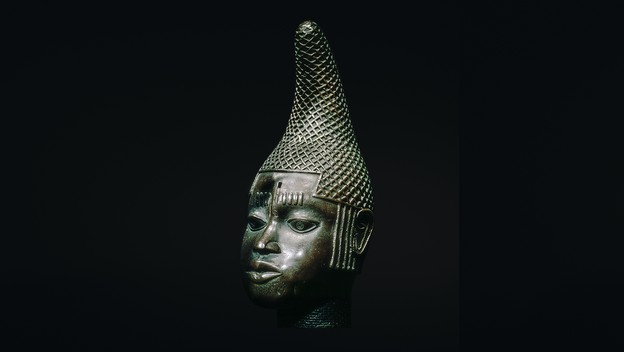 The repatriation of stolen objects has become a ritual of self-purification through purgation—but who it really serves is less clear than it might seem.

Why do so many kids need glasses now?

The author reflects on a charmed life—and all that could have gone wrong.
Dispatches
Danielle Del Plato

Why boys should start school a year later than girls

Photo-illustration by Mark Harris. Sources: Alabama Secretary of State's Election Division; Photka / iStock.

Is this the end of the Voting Rights Act?

Elena Subach

Scenes from the effort to save Ukrainian art from destruction
Culture & Critics
Illustration by Katie Martin. Source: Library of Congress.

How will they interpret the past?

Hoi Chan

Doctors have their stories to tell about mental illness. But what about the stories we tell ourselves?

Illustration by Paul Spella*

Three books explore a history of fractious extremism that predates Donald Trump.
Departments
Katie Martin

Readers respond to our July/August 2022 issue.

Tim Lahan

Bedtime stories aren't just for children.
Poetry