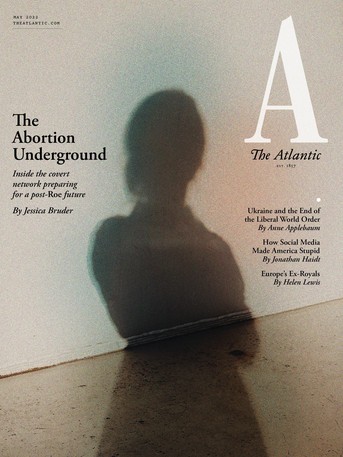 In This Issue
Preparing for the end of Roe, Europe's ex-royals, tour guides to a tragedy, and how social media shattered society. Plus Winslow Homer, the myth of the liberal world order, a new history of WWII, ending mom guilt, the price of privacy, and more.
Cover Story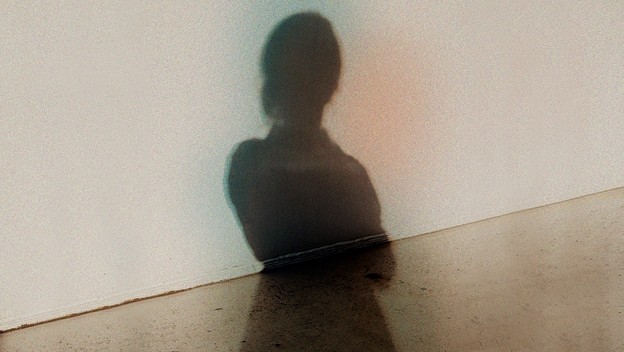 Inside the covert network preparing to circumvent restrictions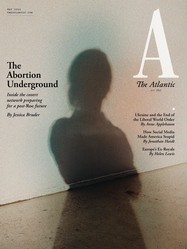 Get the digital edition of this issue.
Subscribers can access PDF versions of every issue in The Atlantic archive. When you subscribe, you'll not only enjoy all of The Atlantic's writing, past and present; you'll also be supporting a bright future for our journalism.
Features
Dispatches
Oliver Munday

Unless democracies defend themselves, the forces of autocracy will destroy them.

Katie Martin

Why a mother's ambition is good for her family

Chauncey Hare

Chauncey Hare captured the drudgery of office life in order to protest it.
Culture & Critics
Departments
Katie Martin

Readers respond to our March 2022 cover story and more.

Tim Lahan

The smells, the sounds, the bodywash
Poetry