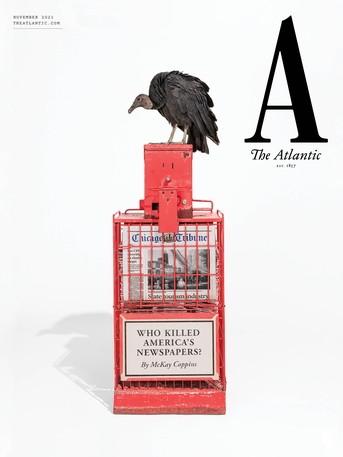 In This Issue
The men killing America's newspapers, how Slack upended the workplace, and the new meth. Plus how Facebook is a hostile foreign power, the engineers' daughter, the collapse of music genres, Dostoyevsky, W. G. Sebald, nasty return logistics, and more.
Cover Story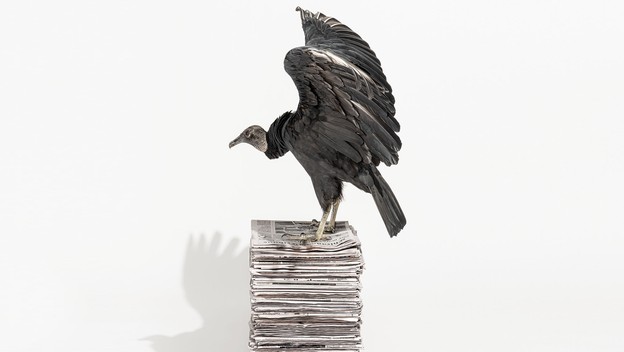 Inside Alden Global Capital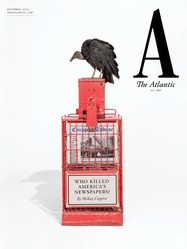 Get the digital edition of this issue.
Subscribers can access PDF versions of every issue in The Atlantic archive. When you subscribe, you'll not only enjoy all of The Atlantic's writing, past and present; you'll also be supporting a bright future for our journalism.
Features
Dispatches
Danielle Del Plato

Facebook is acting like a hostile foreign power; it's time we treated it that way.

Jason Fulford and Tamara Shopsin

What happens to the stuff you order online after you send it back?

Ryan Christopher Jones

One family's journey into the middle class
Culture & Critics
Departments
Katie Martin / The Atlantic

Readers respond to our September 2021 issue and more.

Tim Lahan

Everyone, now and then, needs a good and thorough denouncing.
Poetry