In This Issue
How to destroy a government, tackling giraffes, and does Reiki work? Plus a Colorado murder, capitalism's addiction problem, Michael Pollan on coffee, "premiocrity," fallibility, weirdos, Hilary Mantel, and more.
Cover Story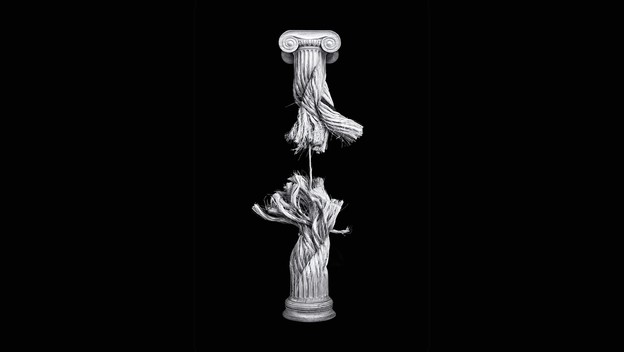 How Trump is destroying the civil service and bending the government to his will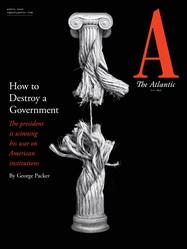 Get the digital edition of this issue.
Subscribers can access PDF versions of every issue in The Atlantic archive. When you subscribe, you'll not only enjoy all of The Atlantic's writing, past and present; you'll also be supporting a bright future for our journalism.
Features
Dispatches
Culture & Critics
Manshen Lo

Hirokazu Kore-eda's latest film, his first set outside of Japan, showcases the great director's signature theme.

Aaron Marin

As the author's remarkable trilogy ends, her epic hero's self-mastery is newly in doubt.

Rodrigo Corral

The dark history of how coffee took over the world
Departments
Readers respond to our January/February 2020 cover story and more.

Miguel Porlan

Instant replay is ruining sports.
Poetry