In This Issue
A nation coming apart: articles by Danielle Allen, Caitlin Flanagan, James Mattis, Tom Junod, Lin-Manuel Miranda, Adam Serwer, and others. Plus the demise of "I'm sorry," Texas secessionists, Leslie Jamison on Garry Winogrand, the tribe of Peloton, Queen & Slim, how to raise kind kids, and more.
Editor's Note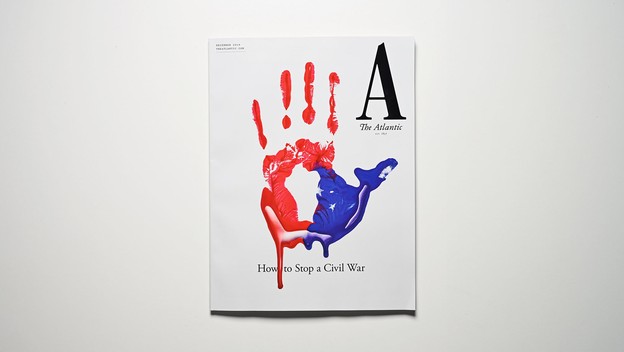 The meaning of the American idea in 2019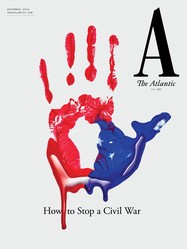 Get the digital edition of this issue.
Subscribers can access PDF versions of every issue in The Atlantic archive. When you subscribe, you'll not only enjoy all of The Atlantic's writing, past and present; you'll also be supporting a bright future for our journalism.
Part I: On the Forces That Pull Us Apart
Part II: Appeals to Our Better Nature
Erik McGregor / LightRocket / Carolyn Van Houten / The Washington Post / Getty / The Atlantic

Why we need to face the best arguments from the other side

Puppet: Andy Gent; photograph: Grant Cornett; prop styling: Anna Surbatovich

I first met him 21 years ago, and now our relationship is the subject of a new movie. He's never been more revered—or more misunderstood.

Jonno Rattman

Borrowing techniques from couples therapy to bring liberals and conservatives back together
Part III: Reconciliation & Its Alternatives
Essay
Elizabeth Bick

Garry Winogrand captured ordinary groups of unknown people in all their beauty, humanity, and radiance.
Dispatches
Culture & Critics
Front & Back
Readers respond to our October 2019 issue and more.

PAUL HARRIS / GETTY

The great gonzo journalist understood America's fractured politics long before the rest of us did.
Poetry