In This Issue
How courtrooms are inhospitable to female trial lawyers, the nasty scientific feud over what killed the dinosaurs, and how your brain deceives you. Plus the rise of Latino populism, Caitlin Flanagan on 'Lolita,' American poetry's next generation, what your work emails reveal, YouTube's gun guru, and more.
Cover Story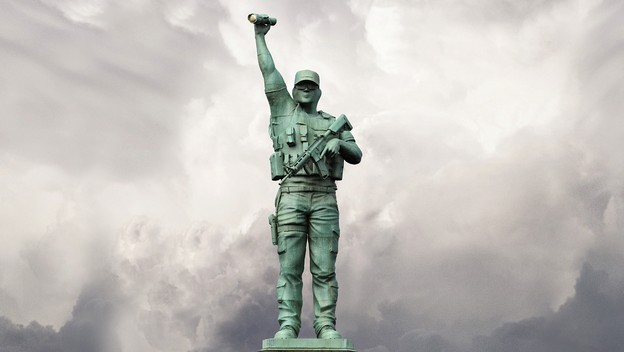 A long-running inferiority complex, vast statutory power, a chilling new directive from the top—inside America's unfolding immigration tragedy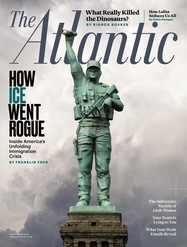 Get the digital edition of this issue.
Subscribers can access PDF versions of every issue in The Atlantic archive. When you subscribe, you'll not only enjoy all of The Atlantic's writing, past and present; you'll also be supporting a bright future for our journalism.
Features
Dispatches
The Culture File
Departments
Readers respond to our June 2018 cover story and more.

Graham Roumieu
Poetry