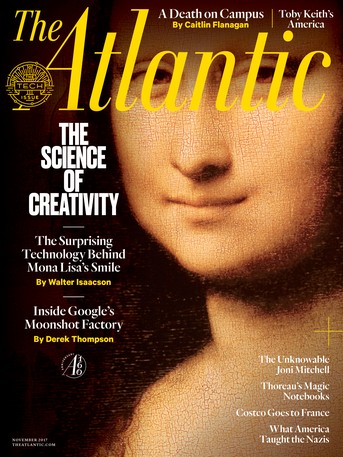 In This Issue
In this issue: The crucial hours after a fraternity pledge's fall, what Thoreau really saw, and the secrets of Google's moonshot factory. Plus, the enduring appeal of Joni Mitchell, the science behind Mona Lisa's smile, and more.
Cover Stories

How Leonardo da Vinci engineered the world's most famous painting

How the secretive Silicon Valley lab is trying to resurrect the lost art of invention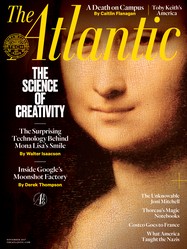 Get the digital edition of this issue.
Subscribers can access PDF versions of every issue in The Atlantic archive. When you subscribe, you'll not only enjoy all of The Atlantic's writing, past and present; you'll also be supporting a bright future for our journalism.
Features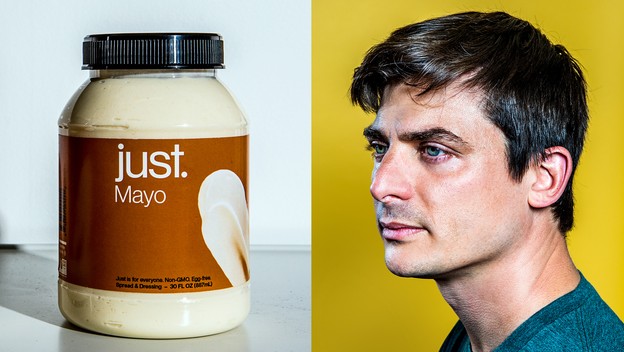 How did Josh Tetrick's vegan-mayo company become a Silicon Valley darling—and what is he really selling?

Tim Piazza fought for his life for 12 hours before his Beta Theta Pi brothers called 911. By then, it was too late.

In his 2-million-word journal, the transcendentalist discovered how to balance poetic wonder and scientific rigor as he explored the natural world.
Dispatches
The Culture File
Departments
Poetry