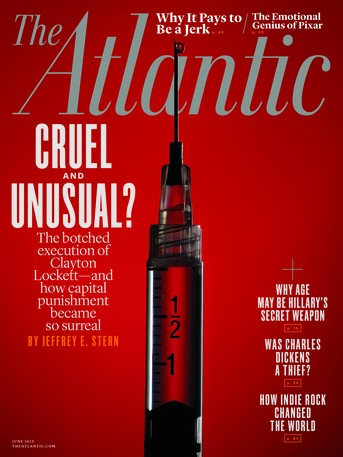 In This Issue
The botching of capital punishment, why it pays to be a jerk, the emotional genius of Pixar, why age may be Hillary's secret weapon, and more
Cover Story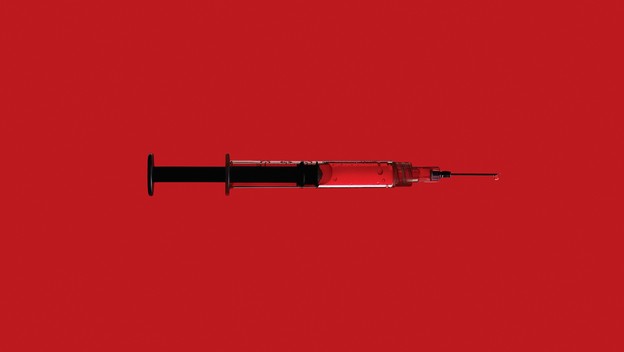 The untold story of Oklahoma's botched lethal injection—and America's intensifying fight over the death penalty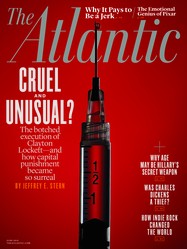 Get the digital edition of this issue.
Subscribers can access PDF versions of every issue in The Atlantic archive. When you subscribe, you'll not only enjoy all of The Atlantic's writing, past and present; you'll also be supporting a bright future for our journalism.
Features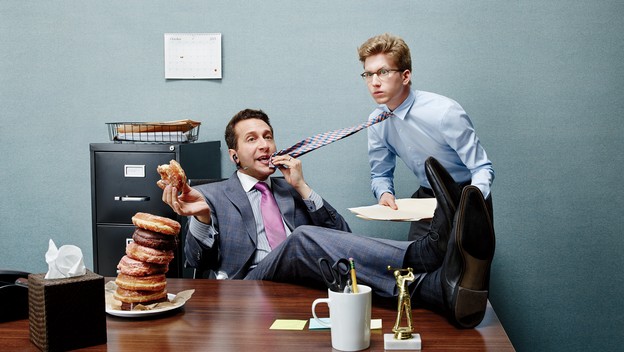 New research confirms what they say about nice guys.
Who is Jeb's wife, what effect will she have on his campaign—and what effect will his campaign have on their marriage?

The influence of geeks with guitars on culture, from DIY to social media
Dispatches
The Culture File
Departments
Responses and reverberations

Graham Roumieu

Driving, sadness, and more
Poetry