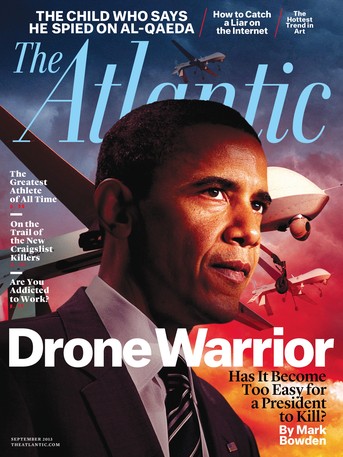 Features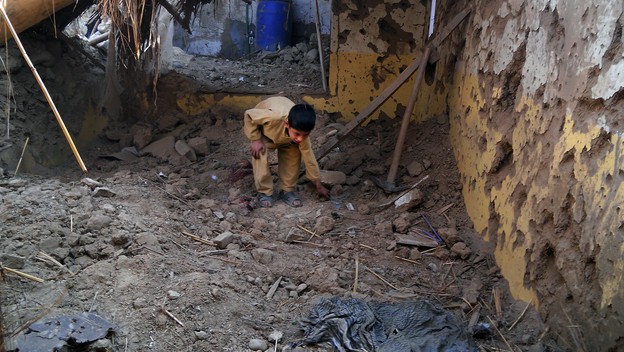 How to think about drones

When U.S. allies in Yemen needed help targeting an alleged al-Qaeda operative for an American drone strike, evidence suggests they turned to one of the people closest to him.

A serial killer finds a newly vulnerable class of victims: white, working-class men.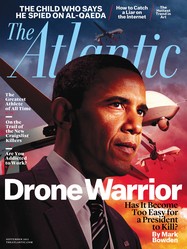 Get the digital edition of this issue.
Subscribers can access PDF versions of every issue in The Atlantic archive. When you subscribe, you'll not only enjoy all of The Atlantic's writing, past and present; you'll also be supporting a bright future for our journalism.
Dispatches
The Culture File
Fiction
Charles Gullung

It was the summer of 1958, and the whole town was listening to KLOF, the radio station that was giving away soda pop and a free house in Holiday Hills.
Departments
Responses and reverberations

Graham Roumieu

Who was the greatest athlete of all time?
Poetry