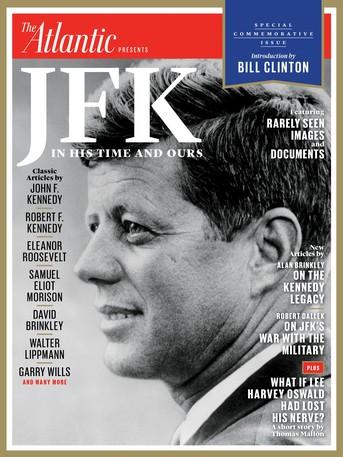 In This Issue
Fifty years after the assassination of John F. Kennedy, The Atlantic resurfaces some of its best journalism about the 35th president and his legacy. Read classic articles by Robert F. Kennedy, Eleanor Roosevelt, Walter Lippmann, new pieces by Bill Clinton and Robert Dallek—plus rarely seen images and documents.
Fall 2013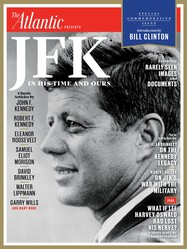 Get the digital edition of this issue.
Subscribers can access PDF versions of every issue in The Atlantic archive. When you subscribe, you'll not only enjoy all of The Atlantic's writing, past and present; you'll also be supporting a bright future for our journalism.
The Man
The Leader
The Nation
The World
The Assassination
The Legacy