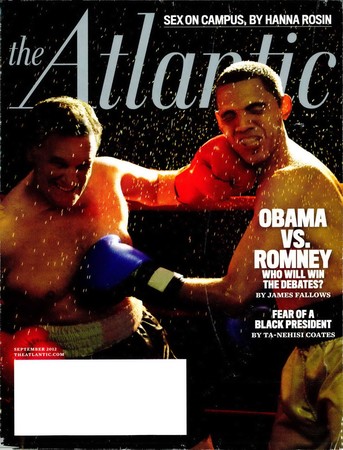 Features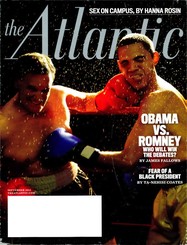 Get the digital edition of this issue.
Subscribers can access PDF versions of every issue in The Atlantic archive. When you subscribe, you'll not only enjoy all of The Atlantic's writing, past and present; you'll also be supporting a bright future for our journalism.
Dispatches
Columns
Why Millennials aren't buying cars or houses, and what that means for the economy

20th Century Fox/Everett/Rex USA

With his latest reality show, Chef Gordon Ramsay extends his patented froth from the kitchen to the hotel business at large.
Books
Nick Higgins

Writing about writers; an atrocity ignored; the most influential book in English

Deborah Feingold/Corbis

The great critic showed us how to talk about popular art and fall in love with movies.

Alex Harris

The unlikely exoticism of Mobile, Alabama; false hopes for American schools; and more
Editor's Note
The Conversation
Responses and reverberations
Gallery
Poetry
What's Your Problem?
How to saw off a limb, and other advice