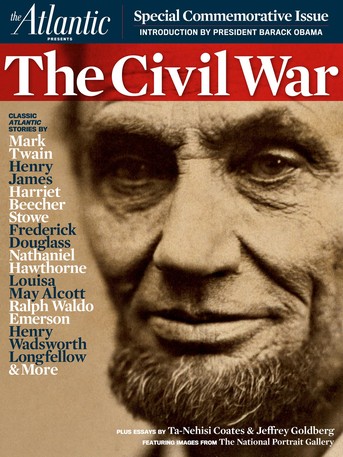 In This Issue
On the 150th anniversary of the Civil War, we present this commemorative issue featuring Atlantic stories by Mark Twain, Henry James, Harriet Beecher Stowe, Frederick Douglass, Nathaniel Hawthorne, Louisa May Alcott, and many more. Purchase on newsstands through March 5, or order your print or digital copy here.
Editor's Note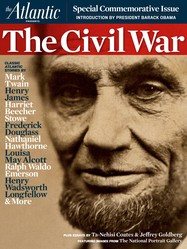 Get the digital edition of this issue.
Subscribers can access PDF versions of every issue in The Atlantic archive. When you subscribe, you'll not only enjoy all of The Atlantic's writing, past and present; you'll also be supporting a bright future for our journalism.
Essays
Part I: Pre-War
Part II: The War
Part III: Post-War
Features