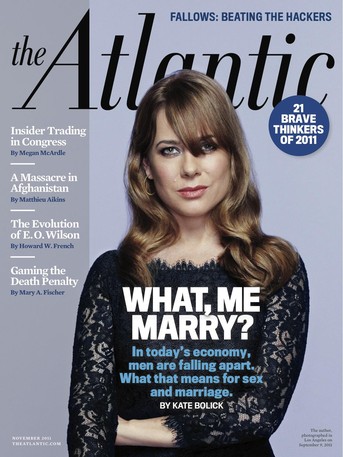 In This Issue
Explore the November 2011 print edition below. Or to discover more writing from the pages of The Atlantic, browse the full archive.
Features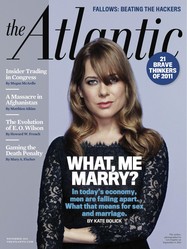 Get the digital edition of this issue.
Subscribers can access PDF versions of every issue in The Atlantic archive. When you subscribe, you'll not only enjoy all of The Atlantic's writing, past and present; you'll also be supporting a bright future for our journalism.
Dispatches
Columns
Joseph Darrow

Are members of Congress guilty of insider trading—and does it matter?

Braulio Amado

The secret of Modern Family's runaway success: it's just a sitcom.
Books
Topham/The Image Works

New York's crime drop; T. S. Eliot's dark days

Count Harry Kessler dined with Diaghilev, fought for Germany, and penned one of the greatest diaries ever published.
Editor's Note
The Moviestore Collection

Our cover story is the latest installment in a conversation dating back to 1859.
Letters
Responses and reverberations
Gallery
Poetry
Advice
Nishant Chokshi

What not to say about a friend's fiancée, and other advice