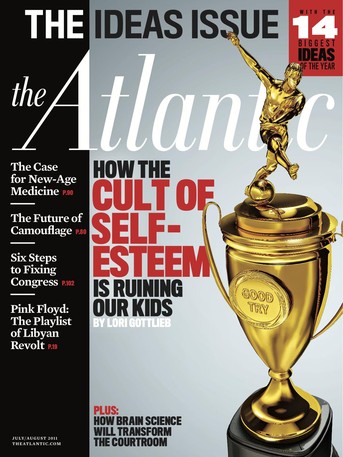 In This Issue
The annual ideas issue, the trouble with good parents, the case for alternative medicine, and more
Features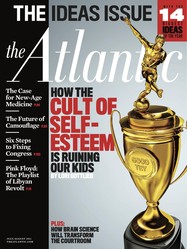 Get the digital edition of this issue.
Subscribers can access PDF versions of every issue in The Atlantic archive. When you subscribe, you'll not only enjoy all of The Atlantic's writing, past and present; you'll also be supporting a bright future for our journalism.
Dispatches
Columns
Taylor Callery

How Netflix became America's biggest video service—much to the astonishment of media executives and investors

Anne Cusack/Los Angeles Times/Contour by Getty Images

The godless charm of Larry David's Curb Your Enthusiasm.
Books
Lindsay / Flickr

Beverly Cleary's body of work shows why topicality derails great literature.

Sakuma / AP

A new biography of the icon shows that saints should be judged guilty until proved innocent.

Gluekit

Questioning the moral heroism of India's most revered figure
Editor's Note
Letters
Responses and reverberations
Gallery
Poetry
Advice
Seth

How to get into Harvard, and other advice