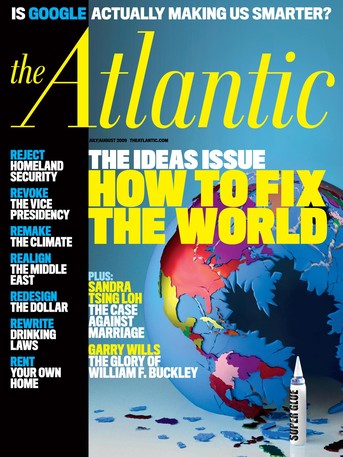 In This Issue
Jeffrey Goldberg on how Iran could save the Middle East; Joshua Green on how Obama might fulfill Carter's dream of greening America; Gary Wills on William F. Buckley Jr..; Mark Bowden on a hostage crisis in Columbia; Sandra Tsing Loh on why you should get a divorce; and much more.
Features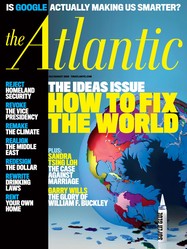 Get the digital edition of this issue.
Subscribers can access PDF versions of every issue in The Atlantic archive. When you subscribe, you'll not only enjoy all of The Atlantic's writing, past and present; you'll also be supporting a bright future for our journalism.
Dispatches
Books
Columns
The peculiar challenge of adapting Harry Potter for the screen

William Gottlieb / CORBIS

Even in a depression, it seems, Americans won't stop feathering their nests.

Why The Economist is thriving while Time and Newsweek fade
Also in this issue
Poetry
Gallery