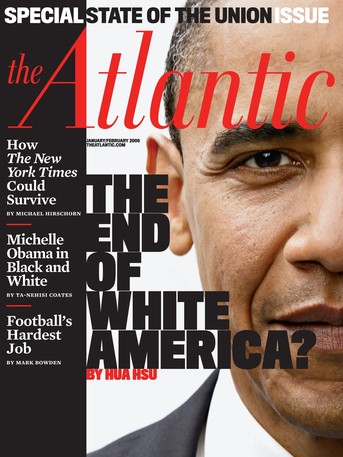 In This Issue
Michael Hirschorn on how The New York Times could survive; Mark Bowden considers the hardest job in football; Ta-Nehisi Coates profiles Michelle Obama; Hua-Hsu on post-white America; James Parker on Battlestar Gallactica; Wayne Curtis on the return of the classic cocktail; and much more.
Features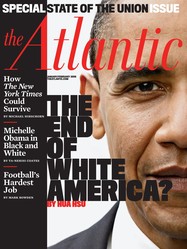 Get the digital edition of this issue.
Subscribers can access PDF versions of every issue in The Atlantic archive. When you subscribe, you'll not only enjoy all of The Atlantic's writing, past and present; you'll also be supporting a bright future for our journalism.
Dispatches
Books
Columns
NASA, ESA, and the Hubble Heritage Team (STScl/AURA)

Is Battlestar Galactica a great television epic—or proof that there is no such thing?
[Web only: Video: "Far Out"]

Can America's paper of record survive the death of newsprint? Can journalism?
Also in this issue
Jason Ford/Heart Agency

How to poison your guests, and other advice
Other articles in this issue
The mailbox monopoly; back to futures

Peter Arkle

Mind control-alt-delete; liminal laundry
Poetry
Gallery