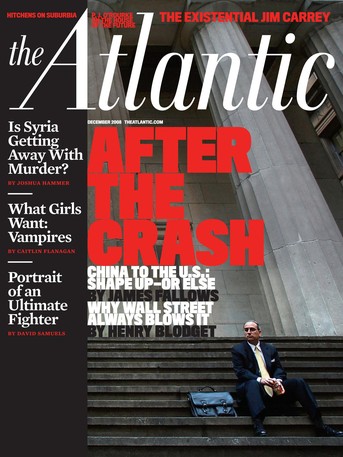 In This Issue
Henry Blodget explains why Wall Street always blows it; Caitlin Flanagan on the appeal of Twilight for adolescent girls; James Fallows interviews America's Chinese banker; P.J. O'Rourke on Disney's house of the future; David Samuels profiles an ultimate fighting champion; James Parker on the strange genius of actor Jim Carrey; and much more.
Features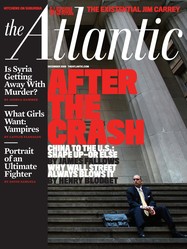 Get the digital edition of this issue.
Subscribers can access PDF versions of every issue in The Atlantic archive. When you subscribe, you'll not only enjoy all of The Atlantic's writing, past and present; you'll also be supporting a bright future for our journalism.
Dispatches
Books
Columns
Christopher Stevenson/Getty Images

Why asset bubbles are a part of the human condition that regulation can't cure

Daniel Adel
Also in this issue
Tropical print is dead, and other advice
Other articles in this issue
Elitist endowments; borrowing blind

Peter Arkle

Articles of agreement; dishwasher dictators
Poetry
Gallery