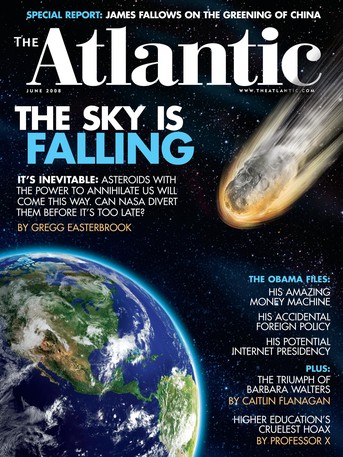 In This Issue
James Fallows on the golden environmental opportunity represented by smoggy Beijing; Joshua Green on how Silicon Valley made Barack Obama this year's hottest start-up; an instructor at a "college of last resort" explains why the idea that a university education is for everyone is a destructive myth; Gregg Easterbrooks warns of the disturbingly likely possibility of an asteroid or meteor strike; Stephan Faris weighs the efficacy of climate-change litigation; Caitlin Flanagan on Barbara Walters; and much more.
Features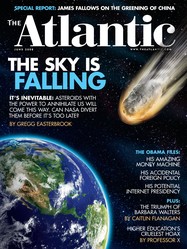 Get the digital edition of this issue.
Subscribers can access PDF versions of every issue in The Atlantic archive. When you subscribe, you'll not only enjoy all of The Atlantic's writing, past and present; you'll also be supporting a bright future for our journalism.
Agenda
Books
Also in this issue
Poetry