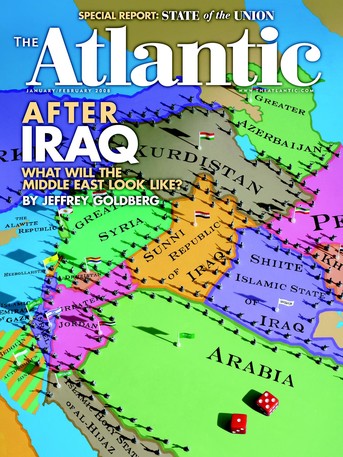 In This Issue
Jeffrey Goldberg on the coming map of the Middle East; Mark Bowden profiles David Simon, creator of The Wire; James Fallows on China's subsidization of the U.S. way of life; Amy Waldman explores the truth about the Jena 6; Megan McArdle looks ahead to America's coming silver age; Caitlin Flanagan assesses Katie Couric; Michael Scott Moore uncovers the German surfing scene; Virginia Postrel considers the implications of the typeface revolution; and much more.
Features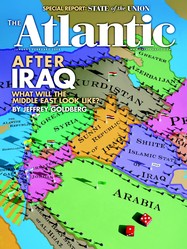 Get the digital edition of this issue.
Subscribers can access PDF versions of every issue in The Atlantic archive. When you subscribe, you'll not only enjoy all of The Atlantic's writing, past and present; you'll also be supporting a bright future for our journalism.
Agenda
Books
Also in this issue
Poetry