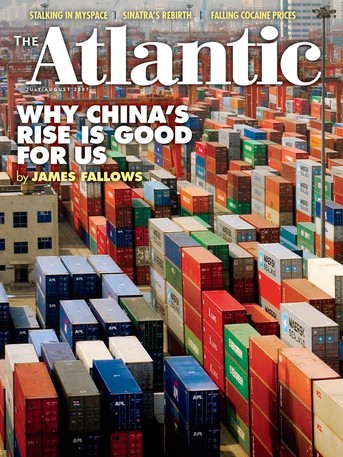 In This Issue
James Fallows, "China Makes, the World Takes"; Adam Minter, "Keeping Faith"; Keir A. Lieber and Daryl G. Press, "Superiority Complex"; a look at contemporary Chinese art; Virginia Postrel on Hollywood photographer George Hurrell; Christopher Hitchens reviews Ian McEwan; your father may not be who you think he is; Caitlin Flanagan on the dangers of MySpace; and much more.
Features
Get the digital edition of this issue.
Subscribers can access PDF versions of every issue in The Atlantic archive. When you subscribe, you'll not only enjoy all of The Atlantic's writing, past and present; you'll also be supporting a bright future for our journalism.
Agenda
Books
Also in this issue
Poetry