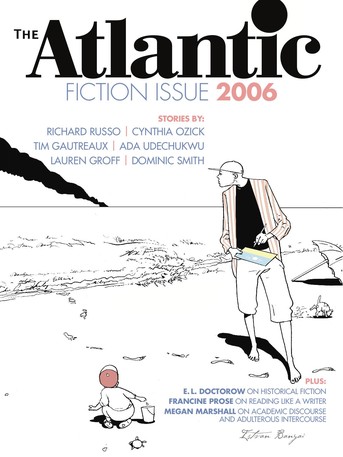 In This Issue
Stories by Richard Russo, Cynthia Ozick, Tim Gautreaux, and others; E.L. Doctorow on historical fiction, Francine Prose on reading like a writer, Megan Marshall on academic discourse and adulterous intercourse; and much more.
Stories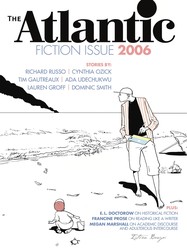 Get the digital edition of this issue.
Subscribers can access PDF versions of every issue in The Atlantic archive. When you subscribe, you'll not only enjoy all of The Atlantic's writing, past and present; you'll also be supporting a bright future for our journalism.
Essays
Learning to write by learning to read

What campus novels can teach us

Who would give up the Iliad for the "real" historical record?
Other articles in this issue
This is the seventh in a series of archival excerpts in honor of the magazine's 150th anniversary.
Poetry