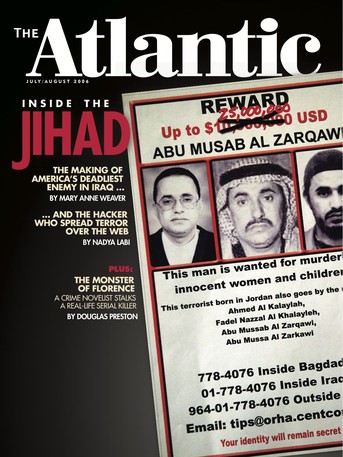 In This Issue
Mary Anne Weaver, "Inventing Al-Zarqawi"; Douglas Preston, "The Monster of Florence"; Alissa Quart, "Extreme Parenting"; Nadya Labi, "Jihad 2.0"; Jonathan Rauch on containing Iran; Corby Kummer on organic online shopping; Virginia Postrel on massage; and much more.
Features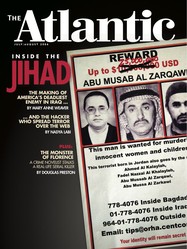 Get the digital edition of this issue.
Subscribers can access PDF versions of every issue in The Atlantic archive. When you subscribe, you'll not only enjoy all of The Atlantic's writing, past and present; you'll also be supporting a bright future for our journalism.
Agenda
Cold War strategies might help us handle Tehran's nuclear ambitions

Could the interior West—long seen as an archetypal red region—be turning blue? The fate of the Republican Party may hinge on the answer

When pop stars get religion

Can Harold Ford become the first black senator from the old Confederacy since Reconstruction?

What a lousy time for the leaders of the world's economic powerhouses to be gripped by political weakness

Why Supreme Court justices have more free time than ever—and why it should be taken away

Pakistan's out-of-control army; the sorry (but egalitarian) state of American health care; the happiness census
Books
Pursuits
Six days in five airports—a survivor's guide

The future of shopping for fresh fruits and vegetables

Two new elegantly conceived programs help you unjam your digital life

How massage went from the strip club to the strip mall

Racket technology saved tennis, and Roger Federer is proof

Vilgot Sjöman (1924–2006)
Also in this issue
Other articles in this issue
A few choice wines for summer, and where to find them