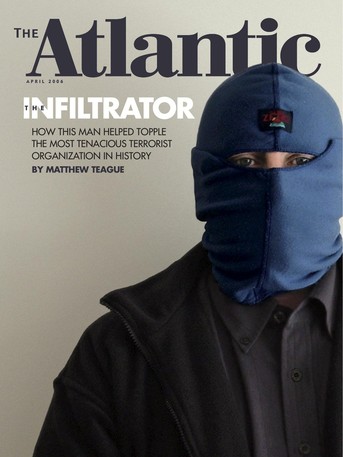 In This Issue
Matthew Teague, "Double Blind"; James Bamford, "Big Brother Is Listening"; Robert D. Kaplan, "The Coming Normalcy?"; Carl Elliott, "The Drug Pushers"; Christopher Hitchens on "James Bond"; James Fallows on Camera Phones; Ross Douthat on Newt Gingrich's return; and much more.
Features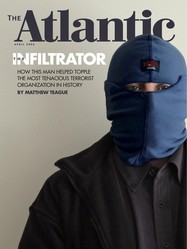 Get the digital edition of this issue.
Subscribers can access PDF versions of every issue in The Atlantic archive. When you subscribe, you'll not only enjoy all of The Atlantic's writing, past and present; you'll also be supporting a bright future for our journalism.
Agenda
George W. Bush threatens creeping autocracy unless Congress and the courts act jointly—and forcefully—to stop him

Big, politically ugly changes to America's health-care system are unavoidable—consumer-driven health care may be the least-bad option

Lynn Swann's run for governor shows why political pros are big fans of star athletes

Nigeria's president and onetime hope for a stable future is leading his country toward implosion—and possible U.S. military intervention

The former speaker of the House is looking for a second act. Will he get it?

Another problem for Pakistan; the teachers nobody wants; why you can't trust what you read; unhappier by the dozen?
Books
Pursuits
A hike along Hadrian's Wall—and through the mists of time

Heirloom poultry is poised to become "the other red meat"—if fears about avian flu don't keep people away

Cameras and telephones are coming together—and bringing people together—in ways that can shape society

Michael Wharton (1913–2006)

A selective index to this month's issue, compiled by Benjamin Healy
Also in this issue
Other articles in this issue
The NSA searches the world's airwaves for faint whispers of suicide bombers and elusive terrorists. One Sunday in November of 2002, its listeners scored a rare hit

Italy's Beaujolais is as rare as good chicken
Poetry