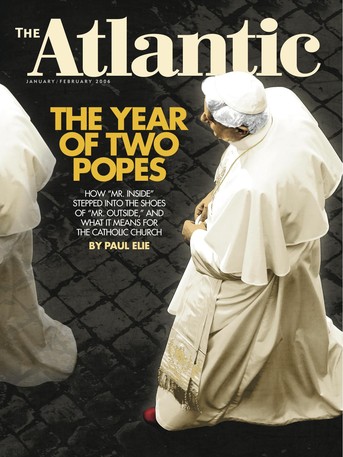 In This Issue
Paul Elie, "The Year of Two Popes"; William Langewiesche, "The Point of No Return"; Garrison Keillor, "Anthem"; Caitlin Flanagan on nice girls and oral sex; Clive Crook on greedy CEOs; P. J. O'Rouke on polling teens; and much more.
Features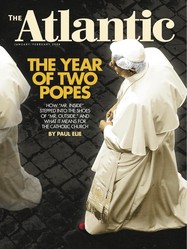 Get the digital edition of this issue.
Subscribers can access PDF versions of every issue in The Atlantic archive. When you subscribe, you'll not only enjoy all of The Atlantic's writing, past and present; you'll also be supporting a bright future for our journalism.
Agenda
Books
Pursuits
Also in this issue
Other articles in this issue
Poetry