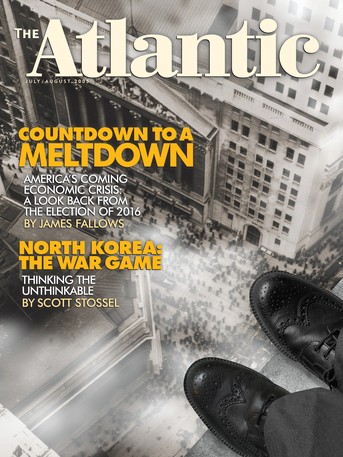 In This Issue
James Fallows, "Countdown to a Meltdown"; Benjamin M. Friedman, "Meltdown: A Case Study"; Bernard-Henri Lévy, "In the Footsteps of Tocqueville (Part Three)"; Scott Stossel, "North Korea: The War Game"; Mark Bowden, "Wolfowitz: The Exit Interviews"; Caroline Elkins, "The Wrong Lesson"; James A. Barnes and Peter Bell, "Hillary in 2008?"; and much more.
Features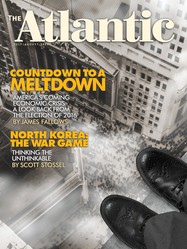 Get the digital edition of this issue.
Subscribers can access PDF versions of every issue in The Atlantic archive. When you subscribe, you'll not only enjoy all of The Atlantic's writing, past and present; you'll also be supporting a bright future for our journalism.
Agenda
Books
Pursuits
Also in this issue
Other articles in this issue
Poetry