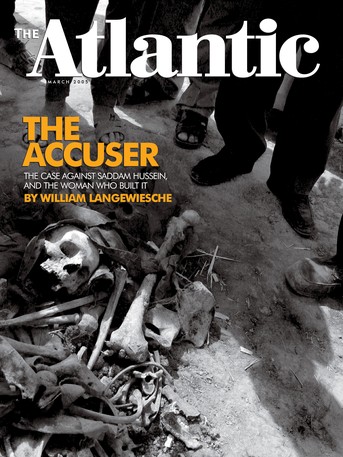 In This Issue
William Langewiesche, "The Accuser"; Paul Starobin, "The Accidental Autocrat"; Ross Douthat, "The Truth About Harvard"; David M. Kennedy, "What 'W' Owes to 'WW'"; Robert J. Shiller, "American Casino"; Peter Beinart, "Backfire"; Christopher Hitchens, "I'll Be Damned"; Sandra Tsing Loh, "Marshal Plan"; poetry by John Updike; and much more.
Features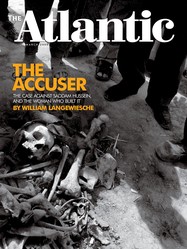 Get the digital edition of this issue.
Subscribers can access PDF versions of every issue in The Atlantic archive. When you subscribe, you'll not only enjoy all of The Atlantic's writing, past and present; you'll also be supporting a bright future for our journalism.
Agenda
Books
Pursuits
Also in this issue
Poetry