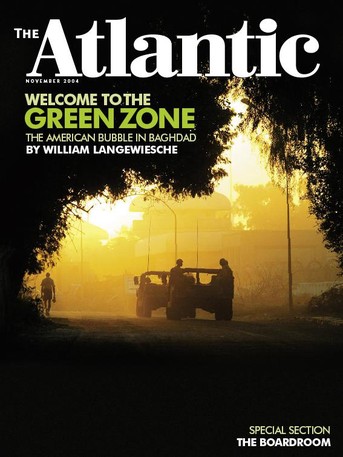 In This Issue
William Langewiesche, "Welcome to the Green Zone"; Joshua Green, "Karl Rove in a Corner"; Walter Kirn, "American Everyman"; Sridhar Pappu, "The Queen of Tween"; Ben Birnbaum, "Crayola Nation"; Robert D. Kaplan, "The Media and the Military"; P. J. O'Rourke, "Foreign Leaders and Kerry"; Chuck Todd, "After the Fall"; fiction by Nicolas Pizzolatto; and much more.
Features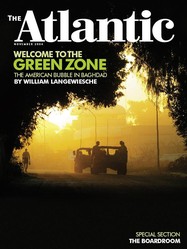 Get the digital edition of this issue.
Subscribers can access PDF versions of every issue in The Atlantic archive. When you subscribe, you'll not only enjoy all of The Atlantic's writing, past and present; you'll also be supporting a bright future for our journalism.
Agenda
Books
Pursuits
Also in this issue