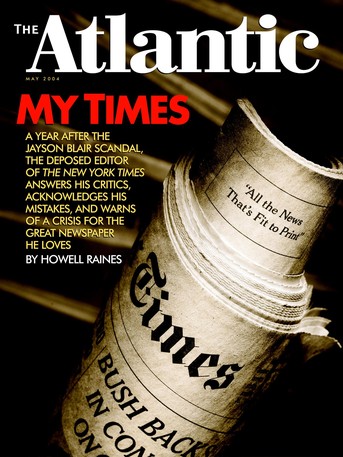 In This Issue
Howell Raines, "My Times"; William Langewiesche, "A Sea Story"; Paul Maslin, "The Front-Runner's Fall"; Scott Stossel, "Knifed"; Christopher Hitchens, "Poor Old Willie"; Joshua Green, "Funny Business"; Ryan Lizza, "Kerry's Consigliere"; Corby Kummer, "Going With the Grain"; fiction by Aryn Kyle; and much more.
Articles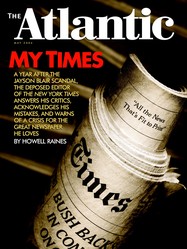 Get the digital edition of this issue.
Subscribers can access PDF versions of every issue in The Atlantic archive. When you subscribe, you'll not only enjoy all of The Atlantic's writing, past and present; you'll also be supporting a bright future for our journalism.