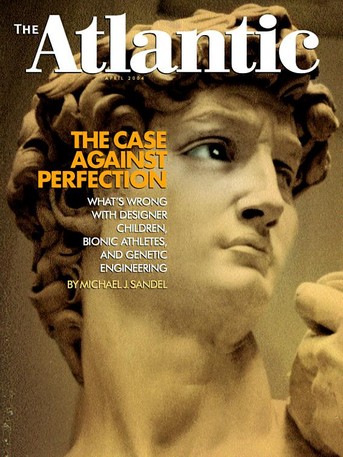 In This Issue
Michael J. Sandel, "The Case Against Perfection"; P. J. O'Rourke, "The Enthusiasts"; Jeffrey Rosen, "John Ashcroft's Permanent Campaign"; Jonathan Rauch, "A More Perfect Union"; Benjamin Schwarz, "Clearer Than the Truth"; Tish Durkin, "The Buffness Deficit"; fiction by Christopher Buckley; and much more.
Articles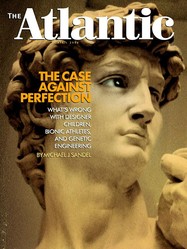 Get the digital edition of this issue.
Subscribers can access PDF versions of every issue in The Atlantic archive. When you subscribe, you'll not only enjoy all of The Atlantic's writing, past and present; you'll also be supporting a bright future for our journalism.