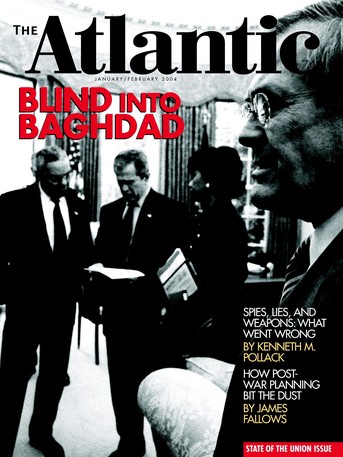 In This Issue
James Fallows, "Blind Into Baghdad"; Kenneth M. Pollack, "Spies, Lies, and Weapons: What Went Wrong"; "State of the Union"; Ben Birnbaum, "A Family Deposition"; P. J. O'Rourke, "Speaking of the Candidates"; Joshua Green, "In Search of the Elusive Swing Voter"; Kenji Fujimoto, "I Was Kim Jong Il's Cook"; fiction by Nathan Roberts; and much more.
Articles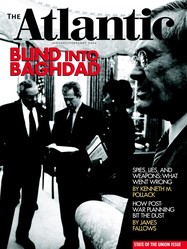 Get the digital edition of this issue.
Subscribers can access PDF versions of every issue in The Atlantic archive. When you subscribe, you'll not only enjoy all of The Atlantic's writing, past and present; you'll also be supporting a bright future for our journalism.