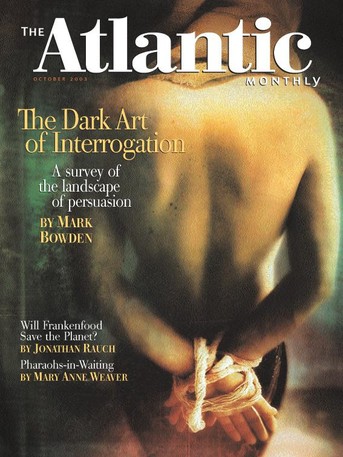 In This Issue
Mark Bowden, "The Dark Art of Interrogation"; Mary Anne Weaver, "Pharaohs-in-Waiting"; James Shreeve, "Oliver's Travels"; Jonathan Rauch, "Will Frankenfood Save the Planet?"; Christopher Hitchens, "That Blessed Plot, That Enigmatic Isle"; Joshua Green, "Force Multiplier"; fiction by Nicolas Pizzolatto; and much more.
Articles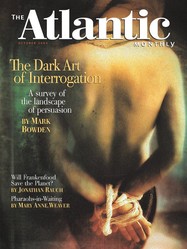 Get the digital edition of this issue.
Subscribers can access PDF versions of every issue in The Atlantic archive. When you subscribe, you'll not only enjoy all of The Atlantic's writing, past and present; you'll also be supporting a bright future for our journalism.