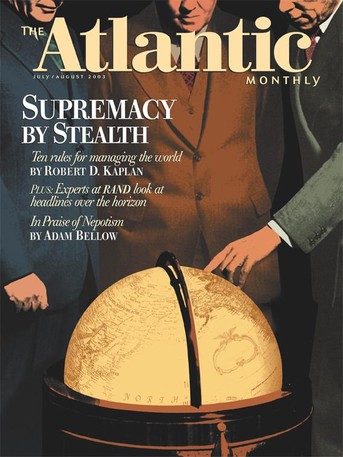 In This Issue
"Headlines Over the Horizon"; Robert D. Kaplan, "Supremacy by Stealth"; Alan Berlow, "The Texas Clemency Memos"; Adam Bellow, "In Praise of Nepotism"; Seth Gitell, "'The Democratic Party Suicide Bill'"; Christopher Hitchens, "Thinking Like an Apparatchik"; David Quammen, "The Bear Slayer"; fiction by Garrison Keillor; and much more.
Articles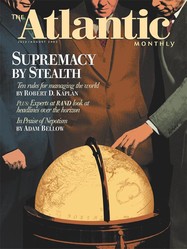 Get the digital edition of this issue.
Subscribers can access PDF versions of every issue in The Atlantic archive. When you subscribe, you'll not only enjoy all of The Atlantic's writing, past and present; you'll also be supporting a bright future for our journalism.