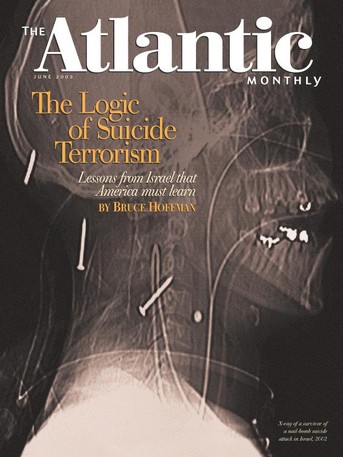 In This Issue
Bruce Hoffman, "The Logic of Suicide Terrorism"; James Fallows, "Who Shot Mohammed al-Dura?"; Robert Dallek, "JFK's Second Term"; Richard B. Woodward, "Too Much of a Good Thing"; Christopher Hitchens, "Aural History"; Michael Kelly, "A Transformative Moment"; fiction by Lysley Tenorio; and much more.
Articles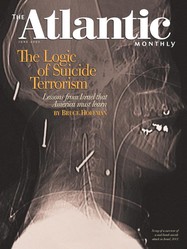 Get the digital edition of this issue.
Subscribers can access PDF versions of every issue in The Atlantic archive. When you subscribe, you'll not only enjoy all of The Atlantic's writing, past and present; you'll also be supporting a bright future for our journalism.