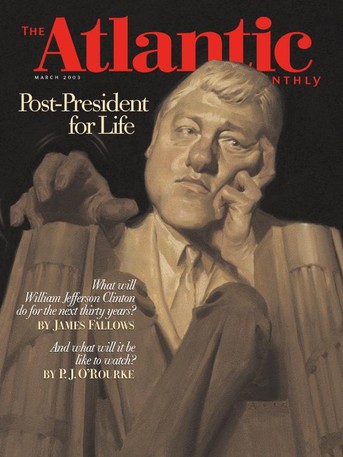 In This Issue
James Fallows, "Post-President for Life"; P. J. O'Rourke, "The Bill Show"; David Hajdu, "Wynton's Blues"; David Brooks, "Kicking the Secularist Habit"; Gertrude Himmelfarb, "The Victorian Achievement"; Christopher Hitchens, "The Perils of Partition"; Jonathan Rauch, "Caring for Your Introvert"; fiction by Kimberly Elkins; and much more.
Articles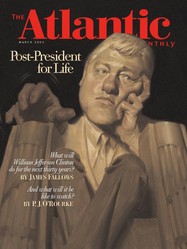 Get the digital edition of this issue.
Subscribers can access PDF versions of every issue in The Atlantic archive. When you subscribe, you'll not only enjoy all of The Atlantic's writing, past and present; you'll also be supporting a bright future for our journalism.