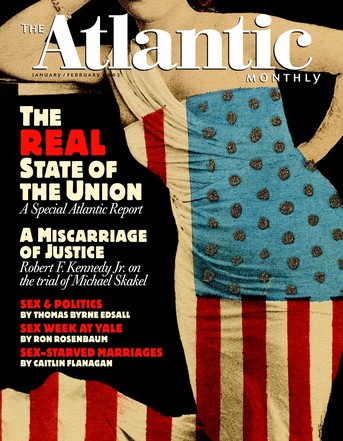 In This Issue
"The Real State of the Union"; Robert F. Kennedy Jr., "In Defense of Michael Skakel"; Patricia Stacey, "Floor Time"; Ron Rosenbaum, "Sex Week at Yale"; Caitlin Flanagan, "The Wifely Duty"; Christopher Hitchens, "The Wartime Toll on Germany"; fiction by Alison Baker; and much more.
Articles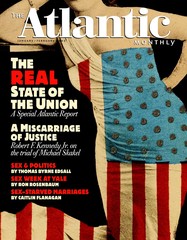 Get the digital edition of this issue.
Subscribers can access PDF versions of every issue in The Atlantic archive. When you subscribe, you'll not only enjoy all of The Atlantic's writing, past and present; you'll also be supporting a bright future for our journalism.