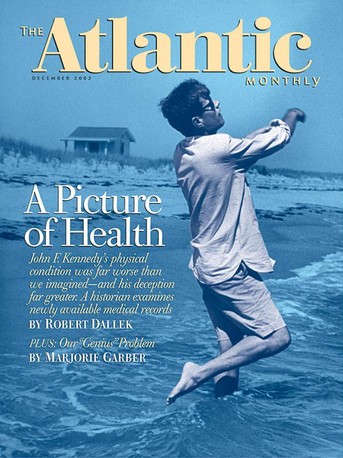 In This Issue
Robert Dallek, "The Medical Ordeals of JFK"; Marjorie Garber, "Our Genius Problem"; Jessica Cohen, "Grade A: The Market for a Yale Woman's Eggs"; Rene Chun, "Bobby Fischer's Pathetic Endgame"; Randall Kennedy, "Interracial Intimacy"; Jonathan Yardley on H. L. Mencken; fiction by Melissa Hardy; and much more.
Articles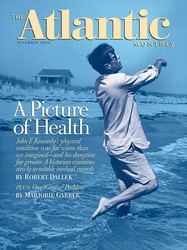 Get the digital edition of this issue.
Subscribers can access PDF versions of every issue in The Atlantic archive. When you subscribe, you'll not only enjoy all of The Atlantic's writing, past and present; you'll also be supporting a bright future for our journalism.